Phyllis Jean Kast
1929-2022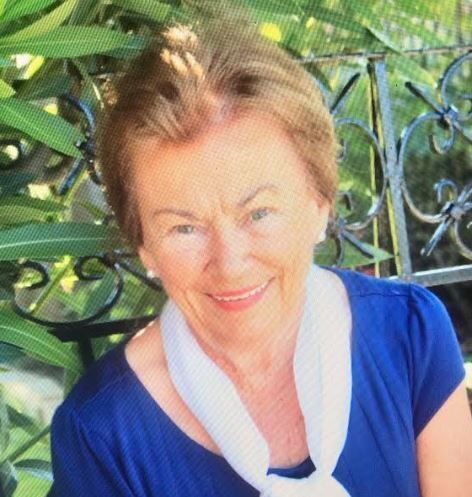 Phyllis died peacefully with family by her side on July 11, 2022 at the age of 92.  She had late-onset Alzheimer disease for the past two years.  She enjoyed life, family and friends.  She had a bright smile and cheerfulness that was contagious and brought happiness to everyone she knew.
Phyllis was born in Chicago on October 5, 1929 and, six years later, moved to San Jose, California, where she and her two sisters grew up with her father and her loving mother.  She had a good childhood growing up in the beautiful Santa Clara Valley during the second World War when everyone worked to support the war effort.  Phyllis did her part.  As a teenager she picked cherries, cut and dried apricots and picked prunes.  She met her future husband Monty while they were both working in the Dole Fruit cocktail cannery.  They were married in 1948 in the Memorial Chapel at Stanford University and honeymooned at Carmel and Yosemite Valley.  They were married for 74 years;
Monty and Phyllis lived in Syracuse for two years then moved back to the West Coast and Seattle in 1951.  It was their home for the next 71 years and where they raised their family.  Phyllis loved being a mom and a grandmother, and all of the activities that came with it.  Swim meets, baseball and softball games, schools plays and choir concerts, being PTA President and receiving the Golden Acorn Award were all her joys.  She relished having a houseful of neighborhood kids at her house after school.  She was their second mom who created a great environment of activities for them.  When they were adults they came to tell Phyllis how important she had been in their childhoods.  Phyllis socialized and traveled with a number of friends known as The Birthday Girls.  They continued their friendship for over 60 years.  At the end of each quarter she worked at the Buyback Department at UW Bookstore where she enjoyed interacting with college students and the other BuyBack Ladies. 
Phyllis and Monty were adventurous and enjoyed travel.  They lived in Syracuse, New York City, Los Angeles, and San Louis Obispo.  She also lived in foreign countries—Rotterdam, Lisbon, Bucharest, and Perth, Australia.  They traveled around the world on the Semester at Sea Program with seven hundred college students.  These adventures were both exciting and also, scary at times.  Phyllis was thrilled by every experience—watching the sunrise over the Hindu Kush mountains in Kabul, Afghanistan, biking along the Danube, swimming at 7:00 A.M. with hundreds of Australians at a Perth Beach, and walking with the Penguins in Patagonia.  After retirement she traveled with family and friends on barges, riverboats, and cruises in the Mediterranean, Adriatic, and Baltic Seas.  In the winters she reunited with family and friends from all over in Puerto Vallarta, Mexico.
But Phyllis was happiest when she returned to the Pacific Northwest.  Seattle was home, her foundation to life.
Phyllis is survived by her husband Monty, her sister Arlene, children Karen and Cheryl, son-in-law Steve, and grandchildren Alex and Sam.
Private family ceremonies will be held in Seattle and San Jose.  In lieu of flowers or donations Phyllis would like you to take a walk or hike, view the mountains, the Puget Sound and the lakes.  Enjoy and think of her.  She has gone to be with family and many friends who went before her.  She is at peace.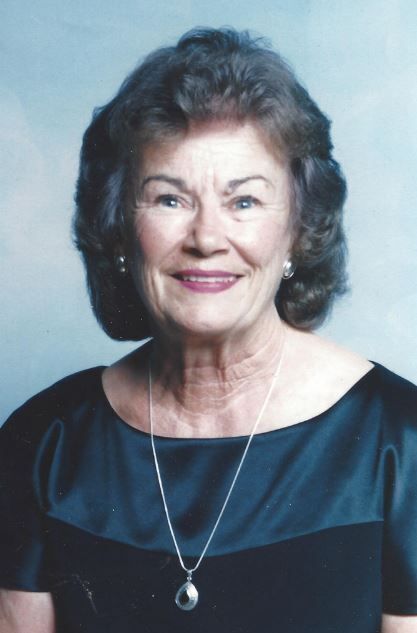 ---
Comments
Dear Karen and Cheryl,

After reading your mom's obituary in today's paper, it made me think of the many very happy childhood memories I have that involve the Kast family! Camping trips, visits to each other's houses, and singing in choirs together are all a part of my memory bank. I'm sorry to hear that Phyllis has passed away. I remember her as energetic, kind, interested in everyone, and funny ("sufferin' succotash!"). My mom adored her. I send you my condolences and lots of hugs. If either of you are still in the area (Snohomish, Cheryl?), it would be fun to have a visit sometime.

Nancy Zylstra
---
I was sorry to see that Phyllis has passed on. She was a remarkable women. The trips to Birch Bay will forever bring a smile! RIP Phyllis.
Mark Fenn
---