Charles (Chuck) Howe
August 31, 1925 – July 23, 2022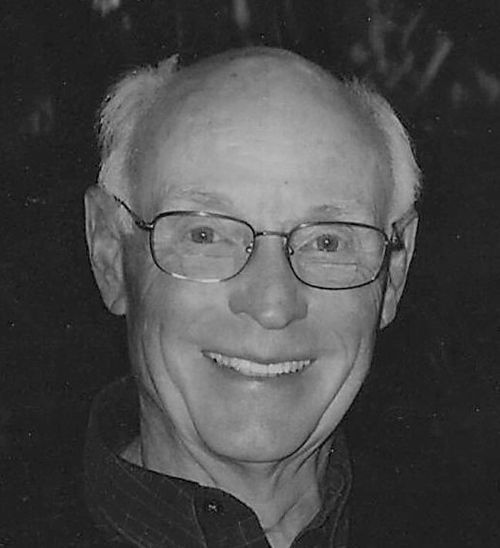 On Saturday, July 23, 2022, Charles Homer Howe Jr. passed away at the age of 96 in Seattle, WA. 
Chuck was born to Charles and Beulah Howe in the summer of 1925 in Kettle Falls, WA. During WWII he served in the US Navy and then graduated from the College of Puget Sound. He married Jane Creswell and together they raised three sons in Redmond, WA. In 1958 Chuck began his work in the life insurance industry, something he would continue into the late 1980s. All his life he was an outdoor enthusiast who loved climbing, hiking, skiing, golf, and tennis. 
     
Personal Life 
Chuck was raised during the Depression with his sister Elenore. The family moved often as his father Homer was completing his education and seeking new employment opportunities in his selected field of public education. As a child, Chuck lived in Kettle Falls, WA, Dillon, MT, Phillipsburg, MT, then Seattle, Port Townsend, Ryderwood, and Adna, WA. 
During World War II, Chuck joined the US Navy at the age of 17. He completed training to become a surgical technician. In 1944, he was assigned to the USS Clinton (APA 144), a Haskell-class attack transport ship, serving in the Pacific Theater. After the war Chuck served as a Naval reservist until 1952. 
Chuck and Jane Creswell were married in the Emanual Presbyterian Church in Tacoma, WA in June 1954. They moved to the Seattle area, bought their first home in Houghton, and then landed in Redmond where they raised three boys, Blair, Jerry, and Darrell. Jane was diagnosed with breast cancer in 1969 and passed away in 1973.
In the 1980's Chuck started helping his parents navigate aging in place, providing personal care as needed and managing their properties. In the early 1980's, Chuck began what would become a 30-year relationship with Margaret Stanley, who passed away in 2013. Chuck and Marge made the most of their retirement years together, enjoying the out-of-doors, traveling, and spending time with their children and grandchildren. 
Education
Chuck graduated from Adna High School in 1941. Between 1946 and 1951 he earned a Bachelor of Arts and a Bachelor of Education degrees from the College of Puget Sound. While attending the College of Puget Sound he was a member of the Delta Kappa Phi Fraternity and served as its president. Chuck attended Harvard Business School between 1952 and 1954.  
Work 
Chuck's formal work life began in 1951 when he was employed at Potlatch Yards, Inc. in lumber sales. From 1954 to 1958 he worked at Boeing in industrial relations. He began selling life insurance for the Mutual Benefit Life Insurance Company in 1958. In the late 1960s he transitioned to agent supervisor and later took ownership as General Agent for the firm's Seattle operations. During this time, in partnership with some of his other insurance colleagues, he formed the retirement planning firm Financial Planning Clinic Inc. During this time, Chuck was a member of the General Agents and Managers Association and served as president of the Seattle Life Underwriters Association. In 1976, he left the insurance business to work in the outdoor industry and became sales manager for Seattle Manufacturing Company, makers of alpine climbing equipment. In the late 1980s he returned to the insurance industry as regional director for North American Life Insurance Company. 
Other Activities
When Chuck was a boy, home life was focused on school, sports, chores, and part-time jobs. At other times the Howe family was on the go with car trips to the Midwest to visit family and enjoying the great out-of-doors with camping, hiking, fishing, and hunting.
When Chuck was a teenager, his family drove to Paradise on Mt. Rainier were Chuck snow skied for the first time; he was hooked. He later was a member of the College of Puget Sound Ski Team and traveled the west for racing competitions. His passion for the high country led him to hiking and climbing in the Cascades. In 1954, he purchased a small cabin just outside Mount Rainier National Park with fellow college fraternity brothers which the family still enjoys 70 years later. He was one of the first members of the Pacific Northwest Ski Instructors Association and taught skiing for two decades. He served as president of the Crystal Mountain Alpine Club in the 1970s while the boys were racing. Chuck was a founding member of the Ancient Skiers and did not hang up his skis until age 88. One of the most enjoyable parts of his golden years was having a weekly Thursday luncheon with his ski buddies.
As a young adult he enjoyed many social activities along with hiking, water skiing, dance, and tennis. In mid-life, Chuck began playing tennis regularly and became a member of the Bellevue Tennis Club.  Tennis and his tennis friends were an important part of his life and he continued playing through his eighties, rarely missing a Wednesday pizza night with other Swallows. 
Family 
Chuck is survived by his sons and their spouses; Blair (Trish), Jerry (Ginny), and Darrell (Darcy) and grandchildren Catherine (Mark), Charlie, and Josie. He is also survived by his extended family and by Marge Stanley's daughters and spouses Susie (Bob), Laurie, and Patty (Mickey) and their families. Chuck was a loving man who will be missed by all who met him.
Celebration of Life
There will be an outdoor celebration of life for Chuck between 1:00 and 4:00 PM on Tuesday, September 27th, 2022 at the Wisteria Hall (Graham Visitor Center) in the Washington Park Arboretum, 2300 Arboretum Drive East, Seattle, WA 98112.
---
Comments
I met Chuck and Marge when I started playing tennis at the Bellevue Club almost 30 years ago.
Two WONDERFUL, CARING, individuals. The Wednesday night pizza event was a joy to see and visit with Chuck. God bless Chuck, his family and friends. A true friend and gentleman to all!

Ken Johnson, and Nancy too.
---
Sending love to you all- what an incredible person and life!
Xo

Devora Eisenberg
---