Mary Lucy Cutsinger Box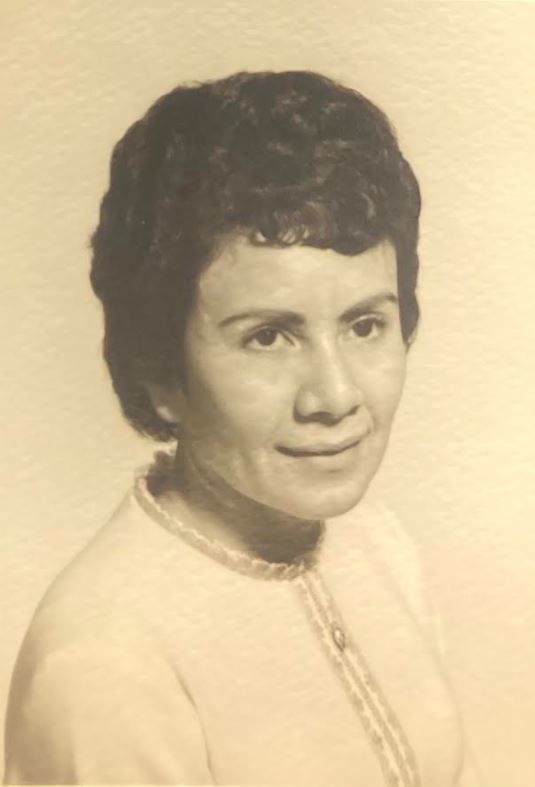 Mary Lucy Cutsinger Box was born Maria de la Luz Morales to Benito & Ascension (Rodriguez) Morales. She was their fifth and youngest child. Born on June 9, 1928, she went to Glory on June 29, 2021 at 93 years. She was born in Laredo Texas and her siblings were Bernabe, Grace, Sarah and Marcos. She is survived by her daughters, Linda Israel and Jane Cutsinger, her grandsons Joe (deceased), Ricardo, Andrae, Mario and Leon Israel and Aaron McTiernan. Great grandkids Ricky, Aiden, Leia, Ava, Micah,  Isabella, Jacqueline, Jiselle, Juliana and Jacob. 
She married E. Ray Cutsinger in December 1947 in Laredo, Texas. They moved to Seattle in 1952 and bought a house. Deciding to find a church, they learned Rainier Ave (Free Methodist) Church was walking distance. They became members and brought their daughters to Sunday school and various youth activities.They were quite active in church life. 
Mary became the church janitres and elevated the cleaning standards for the Lord's House. One member, Eloine once said the pews are so clean because her son would slide into his spot on the pew with the family. Jane mentioned how our mom did everything in her power to show hers and God's love. We sisters agreed that our mom gave a great example of faith and love that is important in our lives today. God's faithfulness is so evident as we trust Him. Mary's rewards for accepting Jesus were given when  she reached heaven's gate and received a renewed healthy body, young and vibrant, free of every issue she had. A mansion in heaven and best of all is in God the Father and God the Sons presence. She was able to see all her family and friends that accepted Jesus too. What a reunion!! Thank you for your visit here and we look forward to seeing our friend's names and messages.
---
Comments
Miss you Mama Yet very happy for all the benefits of heaven you now are enjoying. You've got the best home now and things must be so beautiful there and beyond imagination! All is perfect and you are wonderfully healed & whole! You had a awesome reunion with so many who've gone before you. We sang your requested hymn and had a beautiful service. Look forward to seeing you again Mom
Linda Israel
---