Thomas G. Rudd, M.D.
1936 – 2020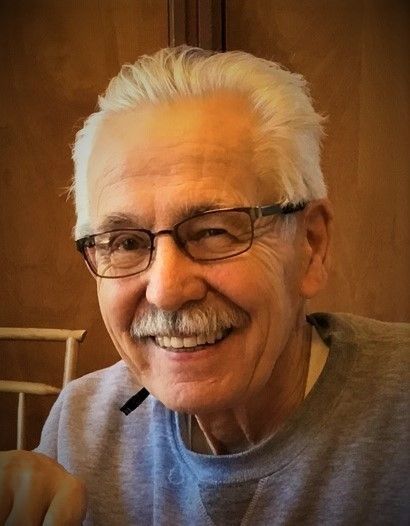 Tom was born at home on the Rudd farm in Marlette, Mich., on March 1, 1936, and died at home, Seattle, WA, September 24, 2020.  He earned degrees in Pharmacy (1958) and Medicine (1963) at the University of Michigan. While interning at Charity Hospital, New Orleans, he started bicycle commuting.  A friend's descriptions of the Pacific Northwest led to the University of Washington, Internal Medicine (1966) and Nuclear Medicine (1970), with a state-side detour in the US Naval Medical Corps (1966-68).
As a faculty member in Nuclear Medicine, Tom mentored Radiology residents and Nuclear Medicine fellows.  On sabbatical, he trained in Radiology at Virginia Mason.  In 1984, Tom joined the Group Health Central Radiology team to make greater use of his clinical skills.  Always trying to do the best for his patients, Tom created the anonymous missed cases review (officially Delayed Diagnoses), a very effective team-teaching method.  Colleagues described Tom as kind, modest, attentive, humorous and wise.  Upon his retirement, they gifted him with cooking classes that led to gourmet meals for family and friends.  
Tom encouraged his daughters' and grandson's pursuits. Special pleasures were fishing with Rebecca and Jeff, biking the STP with Elizabeth, taking the inland passage to Alaska with Sarah, and helping with Andre's basketball teams.  He was a strong supporter and sometimes participant in his wife's many political and educational endeavors.  
Tom loved gardening, his dogs, hunting, tennis, the Detroit Tigers and Michigan Wolverines.  As a volunteer with Seattle Youth Garden Works, he was touched by the challenges of the marginalized street kids he met.  He was a proud regular with the GAR Cemetery Park flag-raising team and baked cioccoretti cookies for neighborhood potlucks.  Tom's greatest passion was salt-water and river fishing with friends in Alaska, Washington and Oregon.  Even if no fish were caught to release (or eat), every trip was valued time spent with friends.
Tom had a ready smile, twinkle in his eye, distinct little chuckle and a joyful sense of humor.  He under went the diminishments of aging gracefully – a lesson for us all.  
We will miss him beyond words.  His wife of 58 years, Anna, daughters Elizabeth and Rebecca, son-in-law Jeff McCormick, grandson, Andre Jr., and extended family and friends.  Tom was preceded in death by his daughter Sarah and son-in-law, Andre Bland, Sr., and siblings, Margo Smith and Bob Rudd.
A memorial will be planned at a future time.  Donations in Tom's memory are welcomed to support Pacific Northwest fishing through the Native Fish Society - https://nativefishsociety.networkforgood.com/projects/88875-donate  and the 1963 UM Medical Class Scholarship Fund - http://victors.us/thomasgrudd
---
Comments
---