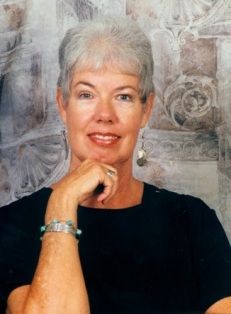 Helen Pauline (Carlson) Collins passed away in Seattle on February 11, 2014. Helen lived in Glendale, Arizona, and moved to Seattle in 2011 to be near her daughter. Helen was born in 1931 to Ernest T. and Pearl Carlson. She and her brother, Paul, were raised in Kansas. Helen was a graduate of Kansas State University (BS) and Wayne State University (MS). She was a medical technologist specializing in hematology, and she traveled around the world for work and recreation. She was married to James M. Collins from 1959 to 1967, and has a daughter, Mary, and son-in-law, Robert Gutierrez. Helen loved dogs and cats; memorial donations may be made in Helen's name to the Arizona Humane Society at www.azhumane.org.
---
Comments
Dr. G.
Posted February 24, 2014 at 1:02 pm
Dear Mary,
This picture is beautiful and the write up is also very touching. I sure miss her!
Love and Peace,
Kathy and Art
Joan Schroeder
Posted April 17, 2014 at 4:31 pm
Pauline was my very good friend at Kansas State and we went to the same graduate school for Medical Technology at Wayne U. She visited us when we lived in Bogota, Colombia, and later in Caracas, Venezuela. I am so sorry to hear of her death and will miss her very much.
Sweet dreams, my dear
---
Comments Closed