Wil Borchers Nelp, MD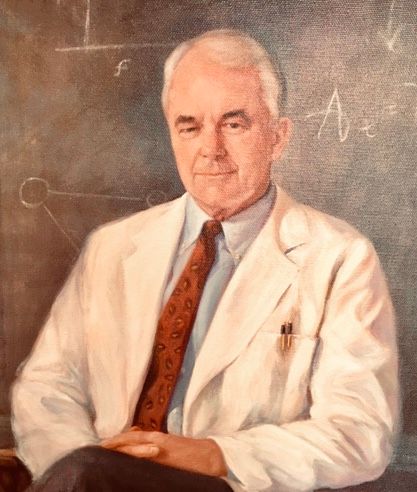 Wil Borchers Nelp, MD, died peacefully on Saturday, March 14, 2020, age 90. He was raised in Franklin, Indiana by parents Olive and Wil Nelp with his sister Doree. He graduated from Franklin College and earned his MD at Johns Hopkins University.  After post graduate work in internal medicine and radiology, he served as Captain and Acting Chief at Moffett Air Force Base.   In 1962, he brought his family to Seattle to create and head the Division of Nuclear Medicine at the UW Hospital where he served for over 30 years. He became known nationally and internationally for his pioneering work in nuclear medicine. He constantly challenged himself and colleagues to search for new ways to use nuclear medicine to best serve patients. In addition to medicine, he was a skier, woodworker, biker, sailor (sailboat aptly named Freewil), traveler, runner with a good dose of goofball thrown in. He loved telling jokes, stories and even breaking into song at family dinners.  He is survived by his wife Barbi Monroe Nelp and her two daughters Kristin Rosellini (Ed Bittner) and Emily Robinson and 4 grandchildren - Isabella and Ava Ione  Bittner and William and Kate Toni, and by his four children Nancy Steers (Doug), Todd Nelp (Mary), Paige Grening (Brent), Blaine Shepherd and 7 grandsons - Andrew and Hunter Steers, Taylor and Wil Nelp, Miller Grening and Ryan and Mitchell Shepherd.
---
Comments
Wonderful tribute and amazing accomplishments! Much love to you all❤️
Tami
---
Dear Barbi & Family, What a lovely remembrance of a truly remarkable man. I know he will be dearly missed by all who knew & loved him. My heartfelt condolences to you and all the family.
With love,
Mary Alice
---
Dear Barbi, Todd, Nancy, Paige and Blaine,
I'm so fortunate I worked with Wil! I can see Wil's eyes twinkling in the picture above reminding me of many stories he shared. He's the only person I know who shops at the Dollar store and serenades all the women!
Love to you all,
Sue Hogeboom
---
Barbi and family....Wil really did have a twinkle in his eye. The obit is a lovely tribute to Will and the family. The pictures are wonderful. I'm so glad that you and Wil found each other and that I got to meet him. Now to start healing ...
- Mary Jo Myers
---
Will was a lovely man. Funny, smart and always with a great smile. The world needs more people like Will. He loved his work and even in his later years, really enjoyed working on his arbitration cases. Our family only knew Will over the last 8 years. We would have loved to know him in his earlier days. Don't forget his love of the dollar store. Loved giving our kids little gifts from that store like calculators and pens. He will be missed by all who knew him. So happy to talk about his old days at Franklin. A terrific, sweet man. Our love to Barbi who loved Will so much. Charles, Abigail, Ben and Graham.
- Charles Frischer
---
What a great tribute. He was an amazing, accomplished character--loved my last visit with him and grateful for the memories.
Love and hugs to you all, Heidi B
---
Dear Barbi and family,
I am sorry to hear of Wil's passing. I am very proud to have trained in Nuclear Medicine under Will. He leave a huge legacy for the field, and generations of trainees who carry his work and mentorship forward. My thoughts are with you.
    
David Mankoff (Unversity of Pennsylvania, former UW trainee under Wil's leadership)
---
We were fortunate to have Wil as a dear friend. He helped us medically during a challenging time in our lives. His compassion and love made a difference in many peoples lives. A multi talented man. He had a true spark for life and we will miss him. Our thoughts and prayers are with Barbi and the Nelp Family. Rest in peace Wil B.
    
Mark & Maxine Clark
---
I was fortunate to have been a student intern in Dr. Nelp's Division during the summer of 1967, along with Dr. Lawrence Grouse. At the time, I was between my freshman and sophomore years in the Honors Program in Medical Education at Northwestern University and contemplating a career in academic medicine. The warm welcome that I received by Dr. Nelp and the remarkable environment in the Division of Nuclear Medicine helped cement my decision to pursue that goal. Coincidentally, Dr. Nelp and his family lived two doors down the alley way that our families shared in the Laurelhurst neighborhood in Seattle. He was an inspiration to me and to those around him.
James Bourdeau, PhD-MD
---
Dear Barbi, Todd, Nancy, Paige and Blaine,
While a Univ. of Mich. medical student, I did a small nuclear medicine project, an unknown specialty field in 1961. After arriving in Seattle, 1964, for an internal medicine residency, I looked up the local Nuclear Medicine program and met Wil who soon recruited me as a Nuclear Medicine fellow. Wil was an excellent clinician and teacher, mentoring fellows, radiology residents and technicians and supporting research. From 1970 - 1984, I was on the Nuclear Medicine faculty. Some highlights of this time included filming an educational series at KING TV, a visit to the Department by the Director of the Atomic Energy Commission Dixie Lee Ray, and hosting a Yugoslavian physician after Wil had been a visiting professor there behind the Iron Curtain. After I left the UW, we remained colleagues and friends. Without a doubt, Wil was the single, most influential person throughout my career.
    
Tom and Anna Rudd
---