Guy Scott Freutel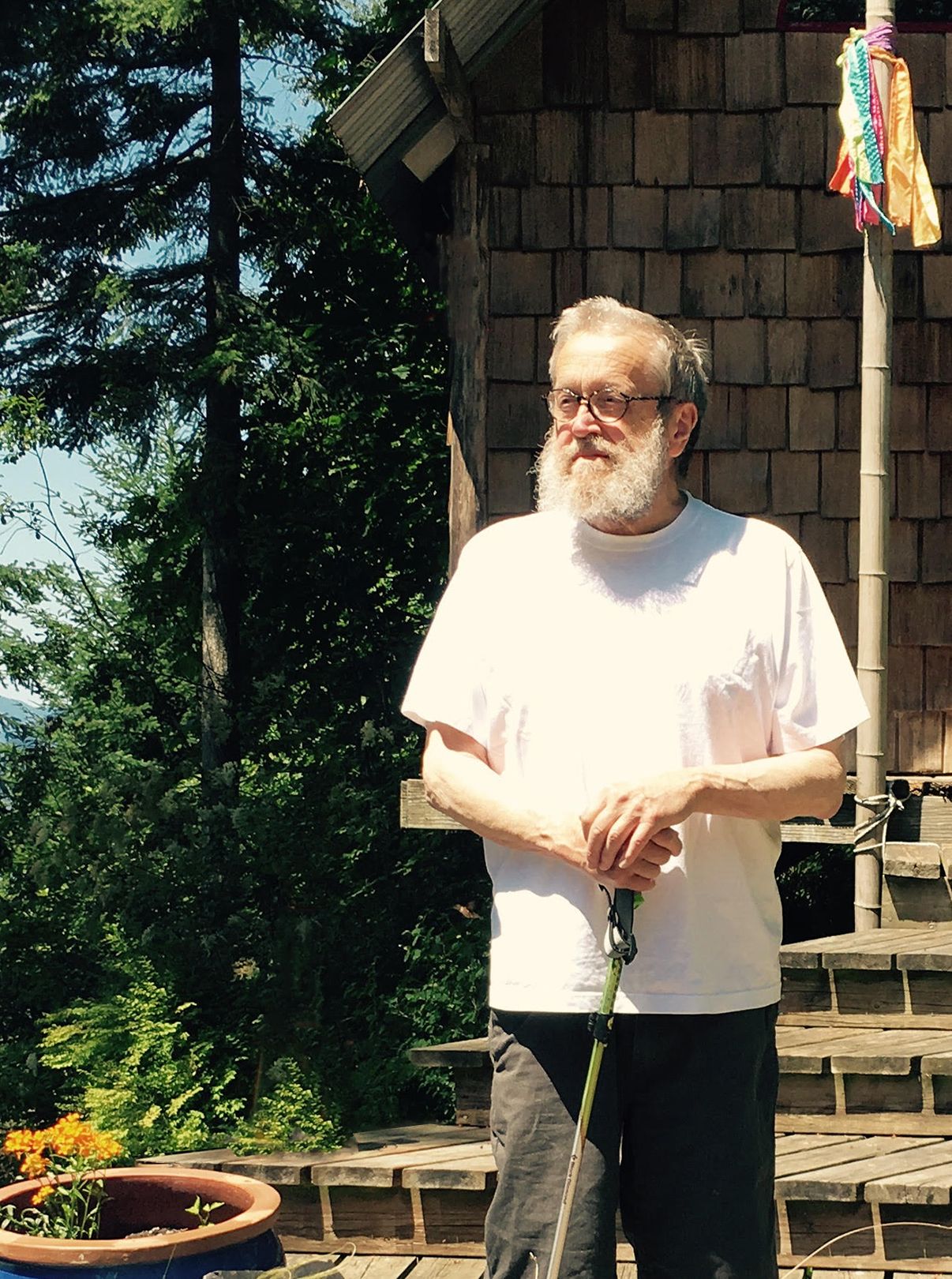 Guy Scott Freutel, "Scott," was born October 10, 1944 in Alhambra, CA and passed away on May 12, 2020 in Seattle, WA; he was 75 years old. He is survived by his daughter, Naomi Freutel (Timothy Koch); stepson, Tosh Drake (Kim Drake); brother, Eric Freutel (Tanya Freutel); as well as a granddaughter, niece, and cousins. 
He grew up on the Washington University campus, St. Louis, MO, where his father was an adjunct professor. Subsequent to his father's death, he returned to California with his mother and brother, whereupon he was enrolled in Brown Military Academy, Glendora, CA. He graduated from Westchester High School, Los Angeles in 1962, attended Washington University in St. Louis, MO, from 1962-1963, and graduated from the University of California, Los Angeles in 1969 with a degree in English Language and Literature/Letters. He studied English lexicography and etymology, and his love of books, the English language, words, typography, and graphic design were profound. He sought out and published reprints of rare and first edition books for his firm Sherwin & Freutel, Publishers, as well as working as a representative in the Southwest for Scribner's. He opened his own letterpress shop, Spring Valley Press, and was instrumental in starting a cooperative restaurant, the Soup Coop, with a group of friends in Langley, WA on Whidbey Island.
He returned to California in 1986, working for Pat Reagh, Printers, and later as Studio Manager of the letterpress shop at Otis College of Art and Design. He established his own design company, Zobodesign, and worked for the New Times and Blake Printery in San Luis Obispo, CA until he moved to Bozeman, MT to accept a position at Montana State University as Communication Specialist. He returned to Seattle 15 years ago.
We will remember Scott's gregarious character, stories, jokes, love for life, family and friends, but also students, colleagues, and clients, many of whom over time also became friends. He made a difference in the lives of many. He left detailed instructions for his family and friends to celebrate his life, and low adherence to this instruction will not be tolerated. We invite you to raise a glass and cheers in celebration of his life.
Please view and share memories, photos, stories, and jokes at www.memories.net/page/5359/scott-freutel
---
Comments
---