ANDREW BUCHANAN REYNOLDS
June 29, 1939 – February 7, 2021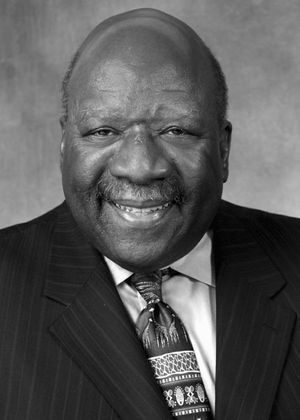 Andrew (Andy) Reynolds passed away on Sunday, February 7 after a 14 month battle with cancer.  Andy grew up in Winston-Salem, North Carolina as the only child of Florence and Andrew Reynolds, both deceased. 
Following high school graduation, Andy went to college in Lincoln University, an HBCU in PA.  He returned to Winston-Salem to participate in the early civil rights movement, being an observer at the first sit-ins in Greeneville, NC.  After public involvement in the civil rights movement and leadership in the Congress  on Racial Equality, he was drafted into the US Army and spent the next two years at Fort Lewis in Washington.  His assignment was in the medical corps.
Following discharge from the Army, Andy returned to NC where he helped establish the Advancement School, a private school aimed at serving low income youth of color.  Shortly after beginning some experimental educational ideas he was transferred to Philadelphia to work in education.  In 1965 Andy attended the first class of the Columbia Journalism School program designed to recruit people of color into journalism.  His first assignment was in Philadelphia where KING5 TV recruited him to come to Seattle.
After leaving television, Andy worked for the Seattle Opportunity Industrialization Center, and Seattle Parks Department.  In 1982 he joined his wife, Donna Stringer, Linda Taylor and Elmer Dixon as business partners in Executive Diversity Services, a diversity consulting business where he worked until retiring in 2008.
In his four plus decades in Seattle Andy was dedicated to the community, serving on the boards of the UW EOP program, NW Aids Foundation, the Washington Lottery Commission, and the Seattle-Limbe Sister City Association.  Andy was in the first class of Seattle's Leadership Tomorrow and helped establish the LT newsletter.  He served as President of the Mount Baker Community Center for three years and  as President of the Society for Intercultural Education Training and Research for two years.  He was the recipient of numerous  leadership awards.
Andy is survived by Donna Stringer, his wife and partner of 39 years, stepsons Scott (Tomoko) Moore, Mark (Barbara) Moore, David Moore, and Sebastian Benbow.  He leaves five grandchildren and eight great grandchildren.
Memorial services will be scheduled for the spring or summer of 2021.  The family requests that in lieu of flowers, donations can be given to commonpower.org, rainierscholars.org, or socialjusticefund.org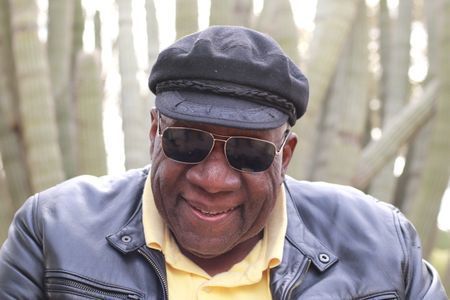 ---
Comments
Andy, we will miss you immensely in this world. Bless you for all the social equity and justice work that you dedicated your life to. Thank you for your friendship and your mentorship, the marvelous meals at your table, the laughter and hugs. I am grateful for our shared photography passion, and our shared love for Donna. I can imagine the loss she feels now without your physical presence. Rest well and know you are loved deeply, truly, by so many. You lived fully and oh so well, an example for us all. Donna, we love you. You rock. I am here whenever you need/desire.
 
Dianne Hofner Saphiere
---
andy, you have transitioned to the next world, but your legacy will live on. your kindness, generosity, humor, compassion and passion will shape us and our kids and their kids. rest in power.
 
cindy ogasawara, mike delaney, theo + reese
---
Dear Andy, it is with great sadness that I learned the news of your passing. It was a privilege to have met you, a kind gentleman, always ready to serve, and always adorning a great smile. We served together at the SLSCA Board. Even when the doctor told you the sad news of less time left, you still attended meetings, and eager to help. That is who you are.
We will miss you dearly Andy! I pray the Lord God to welcome you to eternal rest in the Kingdom. I ask the Holy Spirit to console your grieving family (Donna and kids), all your friends, including me.
Rest in eternal peace, my brother Andy!
 
DIEUDONNE MAYI
---
Being with you on our pilgrimage together and in Common Power and our P4 group has been one of the honors of my life, Andy. And I'll miss your cooking!
 
Alan Schulkin
---
What an enormous loss for us to have to say goodbye; what a tremendous blessing to have known Andy. Thank you for the introductory spark to intercultural communication and Social Justice, it will not be forgotten. xoxo
 
Kelli Fritsche
---