Carlyn Walsworth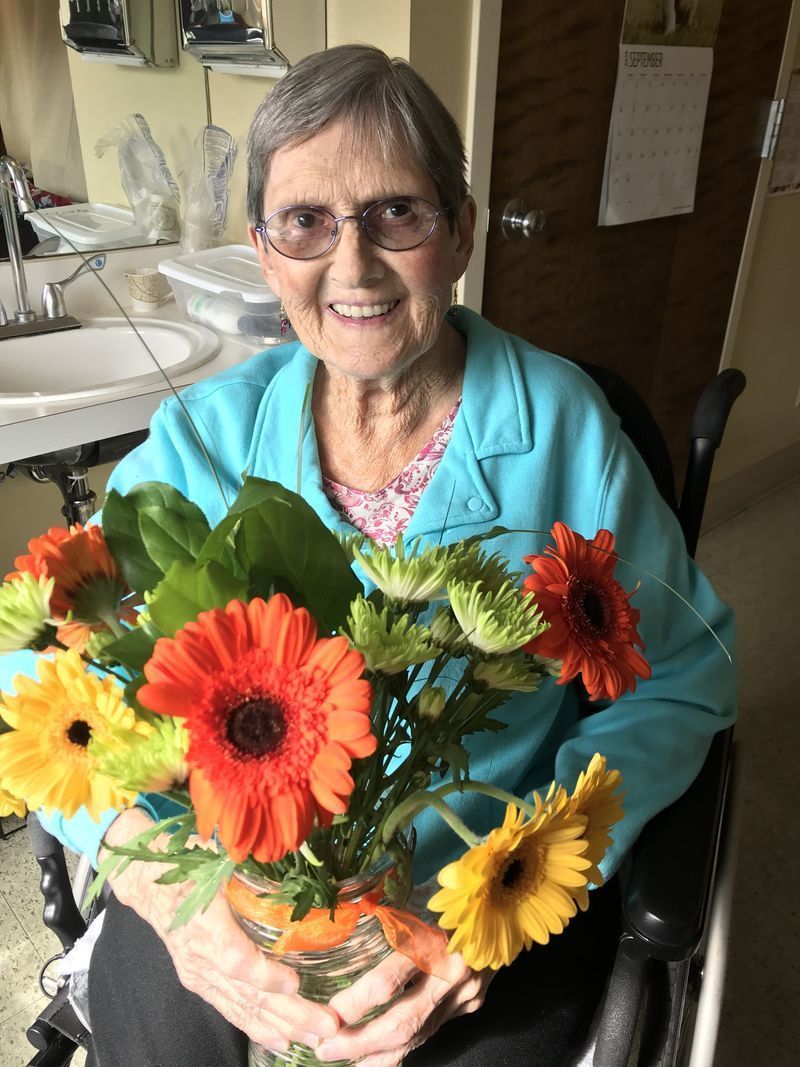 Carlyn Walsworth, 89, of Des Moines, passed away on February 15, 2022, at Judson Park Health Center where she had lived for the past 8 years.
Carlyn was born in Seattle on August 19, 1932, to Charles and Ebba Walsworth, the youngest of four children. The family moved to Des Moines when Carlyn was seven. She attended Des Moines Elementary and graduated from Highline High School in 1950. She remained close with several of her school friends for the rest of her life.
In 1954, Carlyn married Bill Urquhart and they settled in Burien to raise their family. They had three children, Kevin, Heidi and Jill. They were married until Bill passed away in 1976. Carlyn married Don Gaskill in 1981 and they divorced in 1995. Carlyn held various bookkeeping jobs and retired in 1995. After that, she volunteered at the Des Moines Food Bank and Des Moines Elementary. She kept busy with her grandchildren's baseball and soccer games, plays and concerts. She was an active member of the church, in the hand bell choir and the dinner for seven group.
Carlyn loved sports and was very athletic, playing singles on the Highline tennis team and playing women's softball. She also bowled in leagues for years, traveling with friends to Reno, Tucson, Orlando and New Orleans for tournaments. Carlyn was active in her children's lives with the PTA, as a Campfire leader, and attending their sporting events. She was a devoted and loyal fan of all Seattle sports teams, but above all, she loved her Seattle Mariners!
Carlyn lived a few years at Holly Park Assisted Living where she enjoyed daily pinochle and the many excursions they had to offer. She spent the remainder of her years at Judson Park Health Center. The staff and residents on the 3rd floor were family to her and she to them. Despite her health issues, she was active and happy. Carlyn lived every day to the fullest!
Carlyn was preceded in death by her parents, Charles and Ebba Walsworth, her sister Jane (Ozzie) Edwards, brother Bill (Alberta) Walsworth, sister Phyllis (Dick) Reifers, her husband Bill Urquhart, and her daughter-in-law Cynthia Urquhart. She is survived by her children, Kevin (Connie) Urquhart, Heidi Urquhart, Jill (Scott) Matthews; grandchildren Christopher Urquhart, Michael (Caroline) Matthews, Kelsey Urquhart, Jenna (David) Kozminski, Cameron Urquhart and Joey Urquhart; great-grandchildren Oliver, Willa, Hazel and Finley. She is also survived and fondly remembered by many nieces and nephews.
---
Comments
---