William "Bill" George Castner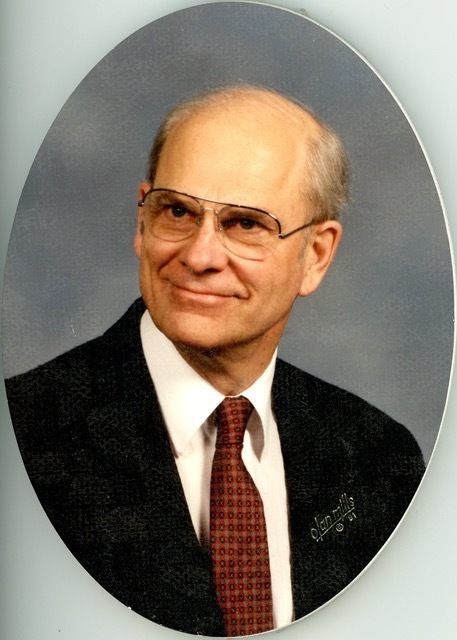 William (Bill) George Castner, age 94, passed away in Burien, Washington on October 17, 2021.  Bill was born in St. Paul, Minnesota on October 13, 1927 to Mable and George Castner.  The family moved to Webster City, Iowa when Bill was in the 4th grade.  He graduated from Lincoln High School in Webster City in 1945 where he was valedictorian and played basketball (center), football (end) and baseball (first base).  As a senior he was named the all-conference center and his team advanced to final 16 in the state basketball tournament.  During high school he worked in the summers for Beam Manufacturing assembling azimuth indicators used by tanks in World War II.  In 1945 he was also a test driver for the Doodle Bug, a 2-wheel scooter made by Beam Manufacturing.
Bill entered Iowa State University in the summer of 1945.  In the summer of 1946 he enlisted in the Navy for two years as an Electronics Technician.  After completing his service in the Navy he returned to Iowa State and received his B.S. in Mechanical Engineering in December, 1950.  He met his wife, Colleen, at Iowa State.  They were married in June, 1951 and lived in Webster City for 10 years where their three children, David, Julie and Ann, were born.  In 1961 the family moved to Seattle, Washington and Bill took a job with the Computer Department at Boeing.  After working for a library computer company in Portland, Oregon from 1969 to 1973, Bill returned to Boeing Computer Services in 1974.  He retired from Boeing in 1986 at age 59.  He worked various part-time jobs after retiring from Boeing, including substitute teaching computer and science classes.  He retired from substitute teaching when he was 90 years old.  Bill and Colleen moved into Wesley Homes in Des Moines, Washington in 2012 and celebrated their 70th wedding anniversary this past June.
Bill is survived by his wife Colleen; his son David and daughter-in-law Beverly; daughter Julie and son-in-law Peter; daughter Ann and son-in-law Fredrick; and his grandchildren James, Marek, Ross and Sarah.  He was preceded in death by his granddaughter Jeanne.  Memorial services are pending and memorial donations can be made in Bill's name to the Des Moines United Methodist Church in Des Moines, Washington.
---
Comments
I met Bill at the swimming pool near Foster High School in 1988. What a nice man and was willing to help people out. His wife Colleen, a very nice person. Bill, was a remarkable man, with such talent and very inspiring.
- Jim Thoma
---