Thaddeus H. Spratlen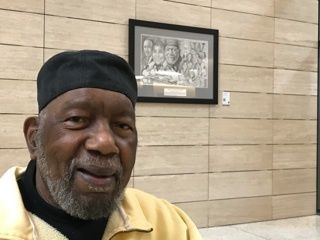 Thaddeus H. Spratlen passed away peacefully on May 18.  In his nearly 91 years he led a pioneering and visionary life filled with love, social justice activism, philanthropy, research and innovation.  Thaddeus was born on May 28, 1930 in Union City, TN, the youngest son of a Baptist minister and an enterprising housekeeper.  He left the South as a teen to fulfill his early academic promise and restless desire to be a leader.  He excelled in sports and academics in his Cleveland, Ohio high school and enrolled in Kent State University upon graduation.  Unfortunately, as funds ran low, he halted his education and enlisted in the U.S. Army, where he served with distinction.  While stationed in Virginia, he met his wife Lois Price, a nursing student.  The two married as he prepared to depart for the Korean conflict and eventually had five children.
After military service, Thaddeus earned his PhD in marketing at the Ohio State University in 1962.  His professional innovations for Black PhD holders of the time began by landing a teaching position at Western Washington State College.  He set high standards for academic excellence, and also began his life-long political advocacy by joining protests against the Vietnam War, a move of conscience that brought both ire and support from faculty colleagues.  This foreshadowed a lifetime of peace and justice advocacy.
Thaddeus advanced in academia as he took positions at U.C. Berkeley (sabbatical) and UCLA, ultimately returning to the Pacific Northwest in 1972 where he rose to Professor Emeritus at the Foster School of Business at the University of Washington.  Throughout his life, he passionately served the teaching, research and service missions of the university.  He also worked tirelessly to demand excellence and justice as he helped expand academica's reach to underserved communities.  He was the first faculty director of the Consulting and Business Development Center, an early innovation in service learning that took the skills of business students out of the classroom and offered them to small local businesses as consultants.  At age 83, he co-authored a multicultural  marketing textbook with three colleagues.  
Beyond the university's gates, Thaddeus fought for justice and inclusion for all in many organizations.  This included the PhD Project, a national program to develop more Black and other minority PhDs in business schools.  He and Lois established and helped develop an endowment for the Mary Mahoney Professional Nurses Association.  He also held leadership positions at the Western Washington University Foundation, the ACLU, the Abe Keller Peace Foundation, GO-MAP for Black Student achievement and many other organizations.
Thaddeus and his beloved wife Lois were married for 60 years and six months before her death in 2013.  Thaddeus is survived by five children (Pamela, Patricia, Paula, Khalfani and Townsand), nine grandchildren and six great grandchildren.  
In lieu of flowers, please contribute to the Thaddeus H. Spratlen Diversity Scholarship Program at the University of Washington Foster School of Business. A memorial service will be held this fall at the University of Washington.
---
Comments
---