Capt. Ronald C. Miller
Ron C. Miller was born to Chester Warren Miller and Eva Irene Orem Miller in 1932 on a small family farm on the Kalama River in Cowlitz County, WA. His formative years were spent causing mischief with his friend, Clyde, and helping tend to the farm, which sparked a lifelong interest in operating and fixing machinery of all kinds, from tractors to cars and beyond. Additionally, life on the farm inspired an incredible work ethic and dogged determination that extended to every area of his life. For example, following his graduation from Kalama High School, Ron funded his education at Lower Columbia Junior College himself by working full time swing shifts at the local plywood mill in addition to completing his classes. He went on to attend Oregon State University to obtain his BS in Agriculture, and joined the Naval Reserves at Sand Point Naval Air Station in Seattle, WA.
---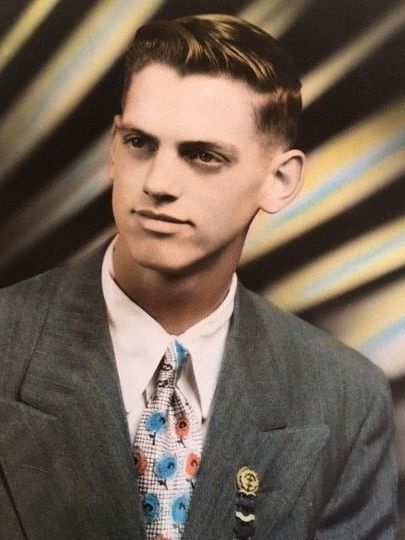 ---
But, despite his rural upbringing, he was destined for more than a farmer's life. Ron was looking to the skies. With his heart set on flight, he attended Officer Candidate training under the Aviation Officer Cadet program and was invited to leave Kalama behind for flight training as a Naval Aviator in Pensacola, FL. He accepted, but not before marrying his childhood friend, Carol Murphy, on September 10, 1955 in Kalama, WA. Together, they made their first home in Pensacola and had their first child, Ronald G., soon after. 
With extremely high flight grades during training, Ron chose to fly jet fighters. The family moved to San Diego, CA, where Ron, stationed at Miramar, was a part of his first operational squadron and flew the F3H Demon from the USS Ticonderoga, a vintage carrier from WWII. He transitioned later to the F4H Phantom II and participated in two combat deployments early in the Vietnam War. Ron and Carol also welcomed their daughter, Joy, to the family.
---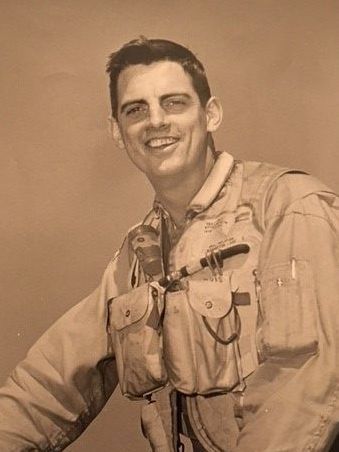 ---
Ron completed his fighter jet flying career in Virginia, where he acted as Commanding Officer of VF-11, an F4 Phantom squadron flying from the USS Forrestal in the Mediterranean Sea, but his love of planes would always last, and even spread to his son. On weekends, he flew a tow plane at a glider field where he and son Ron G. worked to earn flight credit so Ron could learn to fly. Meanwhile, Ron continued his military career with a second tour in BUPERS in Washington, D.C., and fed his eternal thirst for knowledge by attending the Military Industrial War College and obtaining an MBA from George Washington University.
 
---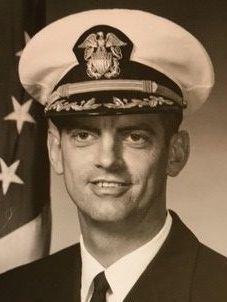 ---
Ron's final Navy posting before retirement brought his career full circle: he became the Commanding Officer of Seattle's Sand Point Naval Air Station, the same place where he enlisted years before. Notably, it was during these years that Ron achieved something incredibly unique: he had a color named after him. Researcher Alexander Schauss sought to test the calming effects of a shade of pink on detainees in jail, and, with Ron and a colleague's permission, the brig at Sand Point was used for this project. In thanks for their support, the color was named Baker-Miller Pink. 
With so many incredible accomplishments under his belt, Ron retired from the Navy in 1980 and spent the next 13 years as the Executive Vice President of the Building Owners and Managers Association (BOMA) of King County. He spent this time lobbying on various real estate and code issues including but certainly not limited to fire protection and earthquake damage mitigation, and became a respected and trusted mentor and colleague for hundreds of commercial real estate professionals not only in Seattle, but across the nation. He was especially appreciated for his Job Seekers Seminars, where he tapped into his love of teaching to offer advice and lessons on where and how to find jobs in the building maintenance world.
---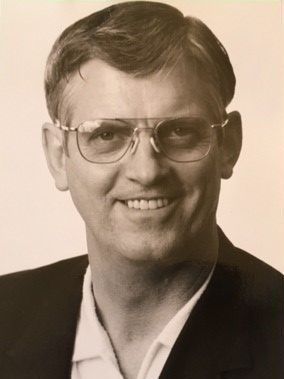 ---
Ron was a man who had more hours in a day than anyone else; his professional life was filled with accomplishments, but he still managed to find time for family and recreation. He led many family camping trips all across the United States featuring long hikes and expeditions to secret fishing spots, and, once he was firmly settled in Seattle, he became very active in the Overlake Fly Fishing Club, where he enthusiastically shared his vast knowledge and fishing flies. It was here that he also proudly tended several raised bed gardens and fruit trees, resulting in buckets of magnificent apples every fall and the sourest blueberries you've ever tasted. Ever the teacher, he imparted his knowledge of the world on everyone he met, and he was always ready to lend a helping hand to those who needed it.
When his two grandchildren were born - Elizabeth in 1993 and Rachael in 1995 - they quickly became the center of his world, and whenever he could, he was with them, video camera in hand to capture all their brightest moments. He was a teacher, a playmate, and a protector; he fed their curiosity and imaginations, and he made dreams come true - even the silly ones. Elizabeth, aspiring paleontologist, got to try her hand at digging for fossils in Republic, WA, and when young Rachael, aspiring cowgirl, decided her dream was to ride a cow instead of a horse, Ron found a man with a cow named Princess and proudly filmed the joy that ensued. Every summer, he led a family camping trip to Lake Easton, and, in later years, added a day of horseback riding to this adventure, supplying cowboy boots for each girl - fire engine red for Rachael and sparkling white for Elizabeth. He wrote horrible poetry with lots of heart, usually to reveal surprises at Christmas or birthdays, and step by step guides for everything from his granddaughters' favorite computer game to roadside safety when they were old enough to drive. His stories were a smattering of life lessons that always ended with a moral, and he did everything he could to ensure that they were prepared for the world.
---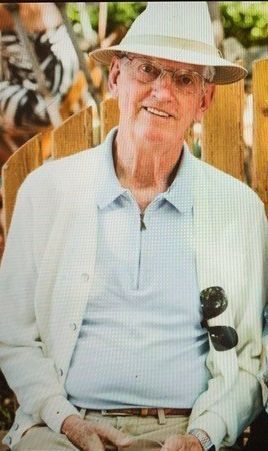 ---
Ron is survived and missed dearly by Carol, his faithful wife and friend of 65 years, Ronald G. Miller of Fort Collins, CO, his son, Joy and Timothy Heydon, his daughter and her husband, and his two beloved granddaughters, Elizabeth Heydon of Seattle and Rachael Heydon of Missoula, MT. We are so honored to be your family, and so thankful for everything you were and will always be. 
A memorial service will be held in spring or summer. He will be buried at Longview Memorial Park in Longview, WA, with his parents, grandparents, and in-laws. 
---
Comments
Ron was a dedicated professional, a true patriate and a thoughtful leader. I flew his wing in Demons in VF-53 and worked for him as power plants division officer in Phantoms (VF-121) where we supported F-3, TF-10, and F-4 airplanes. Ron was tremendous as an instructor and leader, always the thorough thinker and conscientious helper. He was a true professional and mentor who projected a life well lived. We will miss him immensely.
- Clint Smith
---
Dear Carol and family members, My memories of the extraordinary Ron [C.] Miller began when I was a squadron-mate of his in VF-53, embarked in USS TICONDEROGA (CVA-14), flying F3H Demons on a 1960 WESTPAC cruise. A few years later we were again squadron-mates in VF-121, NAS Miramar, flying the F4H Phantom II. Our paths crossed again in1978 when he was at BUPERS and I was president of two selection boards at BUPERS, although I was assigned to the staff of the CNO in the Pentagon. Then once more 22 years later in 2000 at a Demon (F3H) reunion in San Diego. Always extraordinary. Ron was a caring and truly faithful friend; singularly one among persons of the highest qualities ever achieved by any human being. Great sense of humor; infectious laugh. My heart goes out to you Carol, in your loss, as well as those who are family members remaining. As for myself, his loss strikes deeply to my core of my being, as it must without a doubt for any others whose paths he blessed and became their friends. "Gone Flying." Rest in Peace, old friend.
/s/ Hal Osborn, CAPT USN (ret)
---
Ron was a long time active member of the Overlake Fly Fishing Club and an accomplished fly fisherman. He will be missed by all.
Mackenzie Smith
---
To the Miller Family, so sorry to hear of Ron's passing. I went to school with Ron. We lived across the Kalama River from each other so we didn't visit much because it was a long way around to the bridge. I agree he was a great guy and very smart. In our senior high school year he was student body president and I was Sr. class president. He was a mechanical whiz, helping my grandfather on the dairy farm. Give our regards to Carol.
ron and sharon modrow
---