Judith Ellen Smith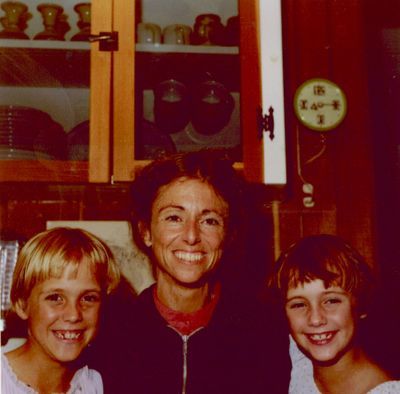 Judith Ellen Smith passed in Seattle on February 23, 2020, at the age of 79, wrapped in the loving embrace of her two daughters. 
Born in San Francisco to Douglas and Juliana Shaw, Judi graduated from Burlingame High School, then studied at UC Berkeley, majoring in Art History. 
Her life was filled with creative pursuits. She taught art and calligraphy at vocational and technical schools, in private lessons, and as a volunteer with nursing home residents. As a fine artist, she exhibited and sold watercolors, ink drawings, acrylics, Sumi-e paintings, commercial projects, postcards, and more. Her original pen and ink illustrations can be found today at iconic Seattle landmarks and businesses like Ray's Boathouse Restaurant and Seattle's Waterfront. 
Judi was best known for her positive, gentle spirit, glowing smile and contagious laughter. People often described her as one of the nicest people they knew. These qualities combined to drive her joy and enthusiasm as a volunteer docent at the Frye Art Museum. 
Judi enjoyed her beloved Seattle, often in the company of dear friends and at the gaming table, where she dominated at bridge, dominoes, Scrabble, and Yahtzee. For the last seventeen years, she was helped by the loving care and assistance of the staff at Queen Anne Manor. 
Judi is survived by her daughters Jennifer and Kathryn, both of San Francisco, and her brother Ryan of Monterey. 
A small family memorial is being held. In lieu of flowers, please consider a donation to Providence Hospice of Seattle.
---
Comments
Dear Jen and Kathryn, Loved reading about your mom, her time as a teacher — and her art! So talented. Thank you Jen for letting me get to know her a bit while she was here, and now with this wonderful tribute. Much love to you both.
- Suzanne Stack
---
Love shown thru in the picture of the mother and her daughters. Tears to know so much love there. And the drawings, such grace and whimsy. And such a full life. And so well and concisely written. My love and condolences my dear Juniper. Hey, a woman came by today when I was working in the yard and admired my sculptures and introduced me to her 11 yr old daughter named Juniper. And the other Jennifer E. Kramer came by to return my truck and chain saw on a stick she borrowed to trim her laurel hedge and LeeRoyJenkins gave me a kiss.
- Richard Kramer
---