William Donald Andrews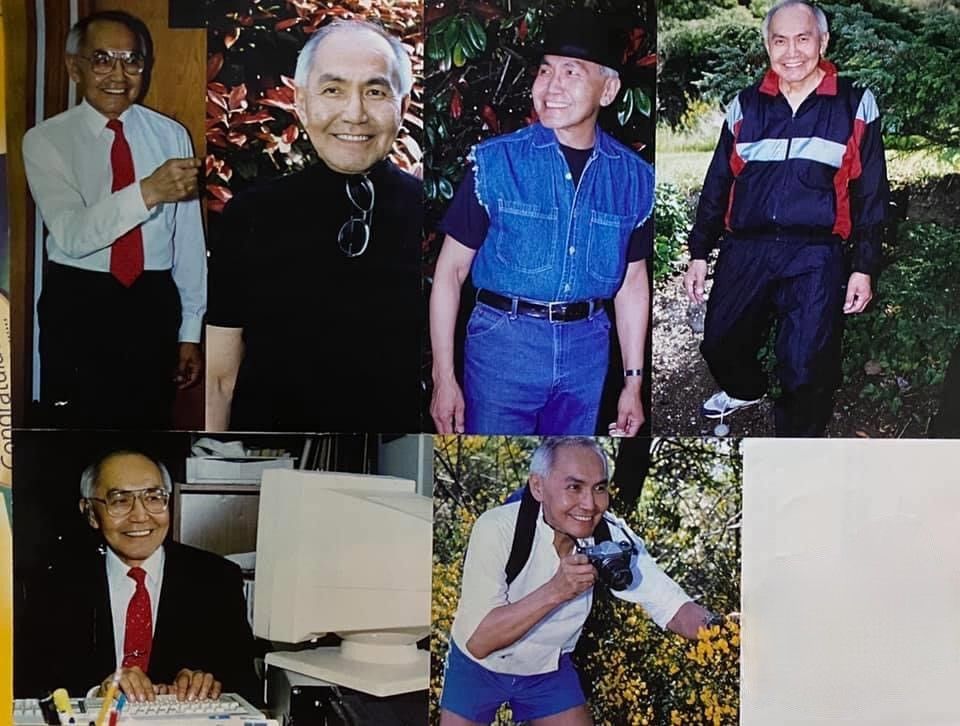 Bill was born in Skagway, Alaska on October 20, 1930 as William Donald Dagush Dennis, a 100% blood Tlingit Alaska Native. His birth parents, Leo and Louise Dennis, became unable to care for him. He was adopted into the family of Alfred and Katherine Andrews of Skagway, and so became William Donald Andrews. When Bill was around two years old, his adoptive mother Katherine passed away and Alfred was no longer able to care for Bill by himself. Bill was placed in the Haines Orphanage at the age of two, where he grew up struggling with hunger, hard work and occasionally, severe punishment. But he also experienced the kindness and encouragement of the orphanage's administrator. At age eleven, an aunt and uncle – Bert and Marion Dennis of Skagway – took him into their household of four boys and a girl, where he remained until he was a young adult. 
From this very difficult start in life came an extraordinary man, who, through sheer determination, let nothing stop him in the pursuit of his dreams. Bill grew up working hard for his keep. "Willie", as he was known to Alaska friends and family, was a hunter, fisherman, logger and railroad worker. A superb athlete, he was a high school basketball star and long distance runner. He remained a runner throughout his life until the age of 70. With a voice that strongly resembled Eddie Fisher's, he was also an in-demand professional singer, traveling and performing in venues around Alaska, including the annual governor's ball. As a young man in Alaska, he survived a car crash off a cliff, a small plane crash, a boat explosion and botulism poisoning. All of this before the age of 30!
After moving to Seattle with only $20 in his pocket, he cobbled together several part time jobs, obtained a degree in accounting and then a position with Seattle City Light, where he worked in finance for 40 years before retiring in 2001. At City Light, he faced a great deal of discrimination and outright hostility in the days prior to the Equal Opportunity Employment Act and Civil Rights legislation, but he stayed and persevered. He will be remembered by coworkers as an excellent manager, honest, direct and a fighter for women's rights and equal rights.
In addition to his professional career, Bill volunteered at Seattle's juvenile detention center, working successfully with youth that were considered extremely difficult. He coached an adult women's basketball team to victory in a regional championship. He was very photogenic with a beautiful smile, and obtained modeling assignments in his spare time. If Bill wanted to learn something, he taught himself – guitar, electronics, motorcycle riding, and auto repair, among other things. Bill was a strong Christian and very active in the Broadview Community United Church of Christ in Seattle.
Bill was very proud of his Native heritage and worked to support it. He acted as a volunteer delegate for Sealaska Corporation, attending annual conferences in Alaska. He was a member of Tlingit & Haida of Washington and Alaska. Bill never ran out of stories, and the storytelling and teaching abilities he derived from his culture were second to none. His clan affiliations were Eagle and Raven. His Native name, Dteet-Ta-Nee, suited him perfectly. Though there is no exact English translation, Bill translated it as "the way you feel when you look out on the first spring day and see sunshine sparkling on the dew, and it makes you smile." Ah yes – that smile!
From Bill's first marriage, two beautiful daughters were born. From his second, a son, who died an accidental death in 2012. From his third, there were no children but a remaining lifetime of love of 36 ½ years with his wife, Marilyn. 
In 2013, Bill was diagnosed with Alzheimers. For his last two years of life, he lived at Goldenview Adult Family Home in Seattle, where he received incredibly kind, attentive and expert care. After a total of seven plus years battling the disease, Bill passed away peacefully on April 27, 2020 at the age of 89 ½. Bill's life motto, "I don't worry about anything," never changed. His easygoing personality and beautiful smile never changed. His heart for his family and friends never changed. He was a good father, a perfect husband and a great, great man.
Bill is survived by his wife, Marilyn, his sister Kathy Lawrence (John), his two daughters, Tracey Howell (Tony) and Marlee Carlile (Terry), and four grandchildren: Samus Clark, Kimberlee Alseth (Jared), Timothy Clark and Floyd Clark.  
In lieu of flowers, memorial gifts may be made to Tlingit & Haida of Washington and Alaska, Broadview Community United Church of Christ, or Goldenview Adult Family Home.
"Do not be anxious about anything, but in everything, by prayer and petition, with thanksgiving, present your requests to God." – Philippians 4:6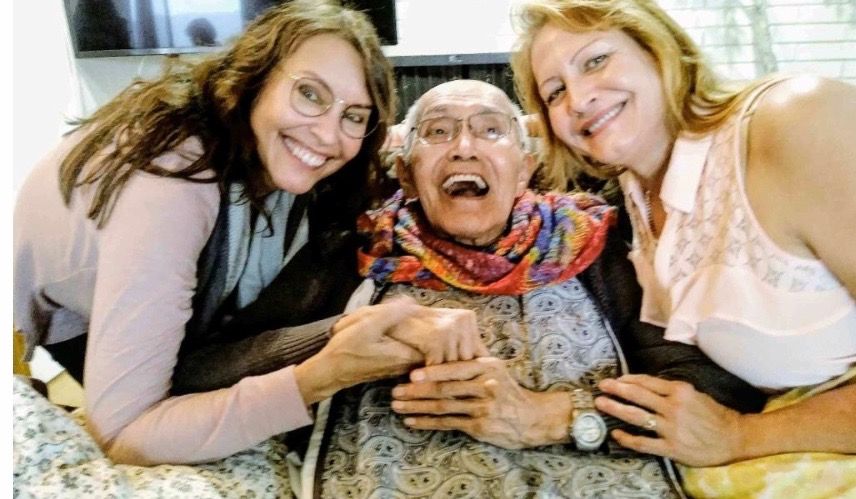 ---
Comments
May your soul rest in peace, Bill! And thank you for loving our sister for so many years of your life together!
- Chris and Dawayne Anderson
---
Bill we were so blessed to know you and richer for your shared knowledge!! You have earned your heavenly reward. Rest in piece.
Love,
Janet
---
Bill, my deep thanks and love for becoming such a wonderful part of our family by marrying our sister, Marilyn. You enriched our lives with your wonderful smile, your great sense of humor, your positive attitude, and the amazing stories of your many adventures in life. You are a fine addition to the heavenly realm and I'm sure that our Lord is delighted to have you home!
Leigh Wilson
---
Bill, you were blessed with a full life, richly lived in the best sense of the word. It was truly a privilege to get to know you as part of the family.
Diane Davis
---
Rest in peace, Bill. Heaven is a better place with you there, I'm sure. You will be sorely missed here.
Tina Guzinski
---
What an amazing life! We feel so blessed to have known him, sung with him, listened to his stories and laughed with him. We will always remember his beautiful SMILE !
Dennis and Ruthie Hylander
---
Bill, you had quite the amazing life! We are blessed to have known you and are certain you were a wonderful role model for many young people whose lives were changed because of you. Till we meet again! ❤️
    
Jon and Elaine
---
What a fitting tribute to this wonderful man. His peaceful presence and amazing smile will always be remembered!
Pastor Gary Southerton and David Isla
---
I am saddened to learn of Bill's passing. Having just moved back to Seattle in early April, and kept at home due to COVID-19, I didn't get a chance to reach out yet to old friends to get reacquainted. Bill and Marilyn were an important part of my life some years ago now, and I'll never forget Bill's enthusiasm and positive outlook. As part of my MBA class, he insisted upon my taping his interview for my diversity class, and hopefully I have it here somewhere to re-listen to his voice and stories. And yes, that unforgettable smile. Please let me know when a celebration of life will be held. I'd like to be there to honor this great man. Marilyn, you are in my prayers.
Dee Totten
---
What a wonderful tribute to an extraordinary man. We were blessed to have known him.
- Laurie and Eric Ford
---
I am sorry to learn of Bill's passing. Bill and I first met at a Starbucks before work. After observing Bill just sitting there reading the paper with his great big smile on his face for many days, I decided to say hi. Over many months Bill shared stories of his life and advice on how he navigated through a few of his challenges with other people. He was a great man who left his mark on me, and now he is gone. Rest in Peace.
    
Leonard Piha
---