Samuel Thomas Wilson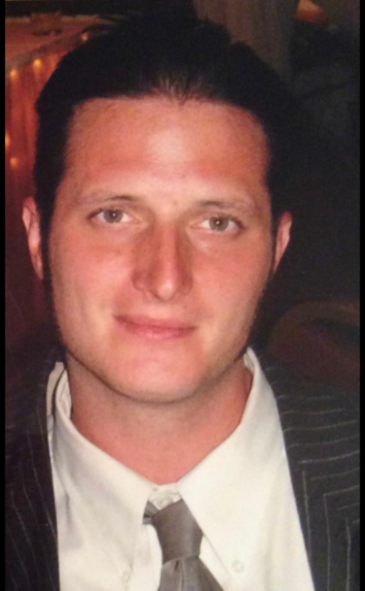 Samuel Thomas Wilson of Issaquah WA died unexpectedly at his home on March 12, 2019. He was 40 years old.
Sam was born on June 6th 1978 in Russellville Arkansas, to James and Sandra ( Buran) Wilson. He is survived by his parents, his brother Brent, of Iron River MI, his sister Lisa (Rich) Brundridge, of Appleton WI, his sister Melody (Jeff) Belmore of Skandia MI, his sister Jamie (Dan) Harvey of Freedom WI, nieces and nephews,  Tyler (Megan) Brundridge Fitchburg WI, Bobbi Jo (Marshal) Noeller, Appleton,WI, and Lily and Jackson Belmore, Skandia MI, He is further survived by his fiancé Jennifer Karr of Issaquah WA and her son Michael.
Sam spent most of his childhood growing up in the farmhouse in the rural, of Fence WI. Summer days were filled with bike rides to Lake Hilbert to swim, exploring the woods, picking berries and adventures with neighbor kids and his sisters. Winter days were for sledding the big hill at the edge of the yard past the apple trees, snowboarding and snowmobiling. He graduated from Florence high school and spent 2 years at Northern Michigan University in Marquette MI. He was a union tile setter by trade and belonged to The Bricklayers & Allied Craftworkers Local #2 Washington Idaho Montana. Sam was an extremely hard worker and quickly moved up to a position of oversight.
Sam was described as larger than life, and it was true. He was loud, colorful, friendly and incredibly funny. His sense of humor and gregarious way attracted a huge collection of all kinds of friends from all of the places he has lived. From his college buddies in Marquette, to his beloved days in Milwaukee WI, his time in Columbus OH, and finally those in Seattle and Issaquah WA.
Sam was a creative guy, both artistically and musically. He enjoyed working out at the gym and body building, a passion he shared with Jennifer. Also if you ever knew Sam and took a walk with him you realized he loved dogs. He cooed and fawned over everyone's pooch. He got his first English Bulldog, Norman Bean Wrinklesworth, and as Sam said, " that big goofy face just makes me happy," and then his last love, English Bulldog Princess Leia.
Sams appetite for life was contagious and voracious. So sadly, this in part, also led to a struggle with the demon of addictions. He rallied for awhile with the help and love of so many loyal friends and family that he was over abundantly blessed with, but alas, in the end, could not overcome.
A service for Sam Wilson  will be held at 102 Mcnutt Rd, Iron River MI 49935 @ 1:00 on Saturday March 23, 2019.

I think we dream so we don't have to be apart for so long. If we're in each other's dreams, we can be together all the time.
- Winnie the Pooh
---
Comments
Jim - Sandy & all of Sam's loving siblings & family- Sam sounded like quite the happy interesting fun guy! We are so sorry for your loss of him but we know our loving God Jehovah takes care of matters for us - he goes beyond anything we ask. May he give you peace & comfort. ❤️ For now, enjoy all those happy & funny memories Sam gave you. Warmest Christian Love-
Bobbi & Doug Sprecher
---
Such an extremely talented guy i enjoyed talking with same when he stayed at my mom's house he always made you smile,.. Rest in peace sam. yes,....
Theodore harris
---
I was never fortunate enough to meet Sam, but I am lucky to call Bobbi Jo my friend. I am so incredibly sorry for the entire family, your are all in my thoughts and I am sending love & hugs.
    
Jayme Kauth
---
Loved him like a brother. He truly was a remarkable person and I will never forget him. Each person I had introduced him to all remember him even after 5 min small talk in a grocery store. He was larger than life when it came to something he was passionate about. I'm truly sorry I wasn't a better of his life the last 2 years. Take care and look over us and steer us away from bad paths.
    
Daniel England
---
Jim, Sandy and family. We are so very sorrow for the loss of Sam. I chatted with him a few times on FB but didn't have the opportunity to meet him in person. By the outpouring of love and memories, Sam was well loved and his memories will go on. May you receive comfort in the times that you shared with him especially through this difficult time. Be assured that his suffering is no more and that he is in peace. Our prayers are with you.
    
Debra and Wes Cunningham
---
I lived near Sam and Jamie when we were around 17 or 18. I rented a house near Lake Hilbert and we had the best year ever. He was full of life, man we had some good times. One time we left Jamie, Autumn, and Heather at my house to run to Iron Mountain. They were watching a super scary movie. Well, we broke down like 6 mins after leaving, haha, and walked back to my house. When we got close, Sam got the idea to scare the crap out of the girls, so we quietly climbed up and through the second story window, and started making loud noises upstairs. Oh man, the girls got so freaked they ran out of the house, dove into their car and headed to Jamie's house. We had to jump on my bike and catch up to 'em quick. Boy, they were pissed, lol. Sam was funny, caring, and thoughtful. I haven't talked with him in 20 years, but if you ever met Sam, you'd know-- he could never be forgotten.
    
Eric Johnson
---