Charles A. Schuh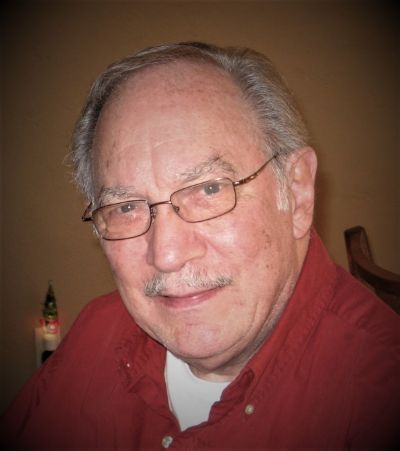 At the age of 86, Charles passed peacefully of natural causes on the morning of June 30th, 2019.  Charles was born on April 17th 1933, in Philadelphia.  He is survived by his wife Leilani, his sister Elizabeth Wilson, daughter Alida, son Garreth (married to Jana), granddaughter Anuja and numerous affectionate neighborhood dogs.  Chuck had a great life full of passions for the outdoors, history and culture that he shared generously with all. 
Memorial:
A Public Memorial/Celebration will be held on July 28th, 2019 at The Cove in Normandy Park.  The doors and bottles will open at 2:00.  The tributes will begin at 2:30.  The Cove (Normandy Park Community Building) is located at 1500 SW Shorebrook Dr, Normandy Park, WA  98166.  Driving directions can be found at https://www.npcove.org/.  Please leave tributes on-line at the Co-op Obituary Guestbook at www.funerals.coop/obituaries/ or at the Seattle Times Obituary Guestbook at www.Legacy.com  Donations can be made to the Humane Society.  
Milestones:
April 17th, 1933 – born in Philadelphia, PA to Charles and Martha Schuh
1933 through 1939 – formative years in Brewerytown, Philadelphia, where he spoke German at home and roamed the many institutions, and ball fields of Philadelphia and Fairmount Park
1939 through 1947 – attended Sartain Elementary, and caroused around Philadelphia with a crew of neighborhood kids… always had great stories of his exploits and unmonitored adventures
1947 through 1948 – attended Cooke Jr. High School, and earned spending money picking corn and working at various farm related jobs.  He spent many summers at the Schuh family bungalow on the Wissahickon Creek where adventure abounded
1948 through 1951 – attended NE High School, and worked for a watch maker ("the watches ALWAYS needed to be cleaned, regardless of condition").  He also saved many lives (so he said) as a lifeguard at the local lake.
1951 through 1955 – enrolled at Penn State and ROTC.  Chuck earned money as a Houseboy (dining room helper) at Penn State Sororities.  He also sold insurance as a student and always had a pen handy… "ABC: always be closing!"
Summer of 1955 – graduated from Penn State with a BS in Petroleum Engineering and took a job with Continental Oil Co. in Texas to begin his career as a petroleum engineer.
1956 – Called to serve in the US Airforce.  He took a welcome break from the hot Texas oil fields and began a love of travel.  His peace-time military adventures included learning to ski, mountain rescue, fencing, rock climbing and courses at the UW.  He also got an inspiring introduction to the Northwest, which ultimately changed the trajectory of his life.
March 22, 1957 – Charles met Leilani Rusho in Pullman, WA where she was attending college.  They met on a blind date at a college dance.  Charles was quickly enamored of the entire Rusho clan and their resourceful spirit.  He courted Leilani, but stayed weekends with the Rushos, even when Lani was absent. 
1957 – Discharged from the Airforce as a First Lieutenant, Charles later was promoted to Captain, and loved being called "Captain Schuh".
August 22, 1958 – married to Leilani Rusho
September 1958 – At the end of college, Charles had optimistically committed to a five year training stint in one of the small West Texas towns that Conoco based their training programs in.  However, the Airforce, Leilani and the Pacific Northwest all conspired to convince Chuck to abandon Texas and Petroleum Engineering.  In this short excerpt of a (long) letter of resignation to Conoco Oil he explained his remarkable change of heart: "I am now convinced that an individual's career, his success and happiness in that career are concerned just as much with his environmental satisfaction as with the actual work.  This seems to be a paradoxical situation in which I am enthusiastically looking forward to a petroleum career, and yet I cannot deny that I enjoy people and social activity too much to be content in a small West Texas town for the next five years or more.  It is in this light that I submit my resignation and trust that you will accept it as being to both of our best interests."  He was effusively complimentary of the people he had met at Conoco, but seemed relieved to close that chapter, stay in the northwest, and begin working at the Boeing Airplane Company in the personnel department. 
June 1959 – birth of son Garreth in Seattle
March 1961 – birth of daughter Alida in Seattle
1962 – The family moved to Huntsville, Alabama where Chuck began working in aerospace engineering to build rockets under Werner Von Braun.  Later that Fall the family moved to New Orleans, Louisiana and Chuck continued in Boeing's rocket/propulsion engineering program.  He introduced his family to the local French Quarter foods like fritters, beignets, softshell crab, and crawdads.  He was also a big fan of local music and the yearly Mardi Gras celebrations.
1966 – The family returned to the Northwest where they settled in Burien, south of Seattle.  Chuck worked with the aeronautical controls group at Boeing and was not thrilled.  He eventually transitioned into Customer Engineering where he was much happier and spent most of his career.  Chuck and Leilani decided to build a family home on a rural property at the end of 174th Street. 
October 1969 – The house was still being worked on at 174th with lots of help from Lani's father, Ernie Rusho.  The house was never really finished, but the family moved in anyway.  Chuck was truly always a child at heart and his first trip to Disneyland was evidence of that.  He took the whole family, but he enjoyed it more than anyone else did. 
Many good years
Chuck introduced his family to skiing, hiking, travel and many other passions.  His enthusiasm was always infectious… even when totally unwarranted.  Chuck was fanatically organized and used up label makers regularly.  His penchant for analysis and organization drove many people nuts, but it was easy to forgive his quirks.  Every family photo was a lesson in patience as Chuck checked, and rechecked his undependable light meter in order to get just the right exposure… still cutting off his children's heads with regularity. 
Chuck always had several dedicated neighborhood dogs lurking around him, in addition to the family dog.  They all basked in his affection for them… and took total advantage of the biscuits in his pockets.  In the 70s, the family co-owned a cabin in Greenwater, WA where the winters were spent skiing and the summers were spent hiking… or repairing the cabin. 
Over the years, Chuck enthusiastically mastered (and always read the manual first) everything from Handball to Philosophy.  He built his own O-K Dingy and raced it on Lake Washington in the Corinthian Yacht Club race series, played basketball and volleyball, and practiced archery (in order to go hunting with his in-laws… and not risk actually killing any animals).  Charles also had many intellectual pursuits; he loved to read history, engage in heated philosophical (or political) discussions, and play all manner of competitive games like Oh Hell, Rummy cube or Backgammon.  Charles was an excellent writer and wordsmith, and reading his saved correspondence was often humbling. 
In his early years, Chuck studied philosophy and Fencing, loved classical music, and later joined Toastmasters to refine his presentation skills.  He mastered nautical navigation and chart plotting in an intensely technical Power Squadron course.  Properly prepared, Chuck then took his family boating in the San Juan Islands every summer for long excursions in rented cabin cruisers… and he was never in doubt as to his location or how the tides were moving.  The family also spent a lot of time on the Puget Sound and local lakes, camping, fishing and water skiing in a 19 foot Bellboy inboard/outboard.
Chuck spent 30 years working on the family home that he started in 1967, but never really quite finished.  He was often out on the hillside property engaged in multiple ongoing projects.  Taking a break in the summer heat, he would rinse out his bandana while sipping on iced tea.  After adjusting his rope belt, he'd climb back onto the trusty Sears Tractor and pull some more stumps, or grade the driveway gravel… or hook up a trailer full of kids and drive them around the neighborhood.  He had an interest in so many things that it is impossible to recount them all, but he always inspired others with his curiosity. 
Charles retired from Boeing in 1993 after a long and successful career as a Customer Engineer.  Highpoints of his work included working with Canadian Airlines, The Flying Tigers group, CargoLux Airlines, New Zealand Air, Saudi Air and Nigerian Air.  Charles continued to work as a consultant into 2001. 
In the year 2000, Charles and Leilani moved to the new house on 170th street after a long battle for compensation with the Sea-Tac Airport.  They remodeled that house and then they settled in for a happy retirement. 
Charles had a great life, and shared it generously with everyone he met.  He died peacefully of natural causes on the morning of June 30th, 2019.  He will be missed by the many people (and dogs) who loved him.
---
Comments
Maxine and I enjoyed Chuck for more than 35 years through our social group. We rotated monthly potluck dinners among the members. Chuck always demonstrated his leadership ability and steered our group in right direction. We will miss him very much.
Jim and Maxine Dahlen
---