David Brian Law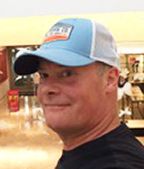 11/29/1957 – 7/24/2019 

Dave passed unexpectedly 7/24/2019.  He is preceded in death by his father Ronald Law and brother Steven Law.  He was born in Everett Washington and resided in Washington State all his life.  
Always thoughtful, honest, quick to help out and a unique sense of humor, Dave will be greatly missed by all.  At an early age, Dave was an entrepreneur.  He began mowing lawns in 1968, getting paid by his brother Steven, for the 'chore' Steven was supposed to be doing for their father.  At one point, their father realized what was happening and short-circuited Steven - giving Dave, Steven's entire allowance.  Thus, began Dave's interest in being his own boss.  Dave's business grew from a few neighbors' lawns, to eventually owning his own landscape business.  He took pride in his work, his client relationships being a testament to the commitments he kept. 
Over the years, Dave developed an interest in Viet Nam.  Initially driven by his love for the food, he educated himself on the traditions and culture, learning the language, and in 2005 embarked on a trip that would change his life.  He fell in love with Viet Nam's beauty, and planned to return when he retired. 
Dave is survived by his fiancé Thanh Nguyen and her son Riley (Mountlake Terrace), his mother Darlene Kerber (Everett), niece Kate Law Cox (Steven Cox and son Benjamin, Marysville), and many family and friends. 
A celebration of Dave's life will be held Sunday, September 22nd, 2019 between 13PM, at Lions Hall - Forest Park, 802 East Mukilteo Boulevard, Everett, WA. 
David actively supported animal welfare and remembrances may be made to: 
Pasado's Safe Haven
PO Box 171
Sultan, WA 98294
360 793-9393
info@pasadosafehaven.org 
---
Comments
---