Douglas F. Morrison
August 14, 1948 ~ June 26, 2017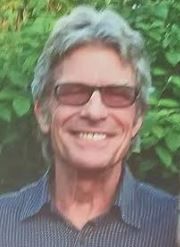 Doug passed from this life on June 26th 2017, in his home, surrounded by family and friends with hospice care, after a blessedly brief struggle with cancer. He was born in Helena, Montana to Frank and Mabel Morrison and grew up in Spokane, Washington where he graduated from Shadle Park High School in 1966. 
Doug served as a door gunner in Vietnam, an experience, a war, that weighed heavily on him throughout his life. Following his obligations to the U.S. Army, Doug spent a few years exploring various learning opportunities and various recreational alternatives, during which time he acquired an intense and abiding passion for music, Rock n'Roll, Reggae and Jazz. Due to his far reaching intellectual curiosity and love for the Humanities, the acquisition of music, books and paintings became a life-long passion reflected in a very impressive collection that embraced the walls, bookshelves and alcoves of his house of nearly forty years on Phinney Ridge, in Seattle, across the street from the Woodland Park Zoo.
Aside from buying and selling art and antiquities for a time, Doug's primary professional employment was a member of the International Alliance of Theatrical Stage Employees. As a stagehand he worked the lights for the Seattle Opera, many other musical productions, rock concerts and theatricals in Seattle and Tacoma.
Losing Doug Morrison has left a considerable hole in the lives of countless people. His charismatic personality and loyal nature left him with many friendships, a number of which began in boyhood. Doug is survived by his mother, Mabel; two daughters, Elysia and Libby; significant other, Yael Yanich; the mother of his daughters, Peggy Barteau; his  grandchildren who brought him great joy in his recent years; his sisters Polly and Margie; nephews, Caeb/wife Brandi with daughter, Hazel; and Francisco, son of Polly Morrison. There are many Stevens family cousins, their families living throughout the U.S. and an uncle and aunt living in Spokane at Riverview Terrace near his mother. Three cousins and their families from the Morrison side live in Helena, Montana. Not to mention a large number of folks who consider themselves to be members of the family, present always for holidays and birthdays, etc., due to Doug's remarkable generosity of spirit. He was a very special man; a man of his time progressively modern and passionately outspoken with little patience for the intolerance and bigotry that keep us mired in the past.
He will be greatly missed.
---
Comments
Genuinely miss you, Doug.

Sincerely, Bryan
---