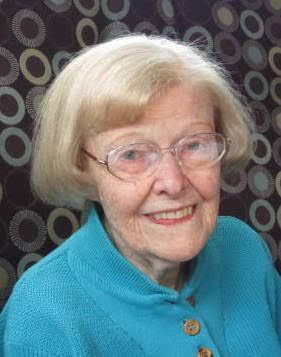 Anabel M. Reif passed gently and peacefully into the Lord's arms on March 14, 2016.  She was born on March 9, 1921 in Springfield, Massachusetts to Mary Anne and Forrest Coots.  She grew up in Philadelphia, Pennsylvania and graduated high school in Babylon, Long Island, New York in 1939.  Anabel attended the University of Mississippi (Ole Miss), earning a Bachelor's Degree in English in 1946.  She then returned to New York to the Pratt Institute for a Bachelor of Library Science degree and began her career as a Librarian at the Brooklyn Public Library.  
Following an adventurous a vacation to Seattle and Alaska in 1950, Anabel decided a life out West was the one for her.  She took a job as the Reserve Room librarian at the University of Washington in the Suzzallo Library.  Her decision to move to Seattle opened a whole new world of possibilities: hiking, camping, skiing.  But, the biggest opportunity came when she met her future husband Herbert at a Mountaineers' work party.  Both said that it was love at first sight.  Together, Herb and Anabel explored the Pacific Northwest kayaking, biking, hiking, and skiing, taking a special joy in the glory of the natural world.  Their REI number was less than 3,500! They were early members of the Washington Kayak club, paddling their foldable kayaks through the San Juan, Gulf Islands and on many local waterways, well into their senior years.  In the early years of their marriage, Anabel enjoyed living in a house boat on Portage Bay where they could kayak at will and watch parades of waterfowl going right by their window all through the year.  Her joy in birding continued throughout her life with notations in her field book of the types of birds and locations where she had spotted them.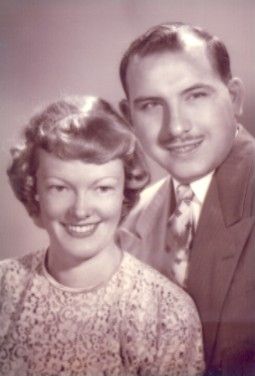 Anabel and Herb's world was blessed with two daughters, whom they raised in the Wedgwood neighborhood.  The family bike camping trips, hiking and kayaking were legendary-- filled with her songs, imagination, goofy hats, and usually a s'more or two.  When grandchildren arrived, the outdoor adventures continued. Anabel devoted herself to motherhood, and was appreciated for her love, encouragement, and kindness to her children and grandchildren.  She instilled in her family a love of books, creativity and the importance of her faith and compassion for others and the world.  Anabel also had a great interest in other cultures and peoples.  She and Herb shared many wonderful trips throughout the US, Canada, and Europe.  One of her favorite places was Ireland where she immensely enjoyed seeing her family's ancestral home, enjoying Celtic music and tasting Guinness.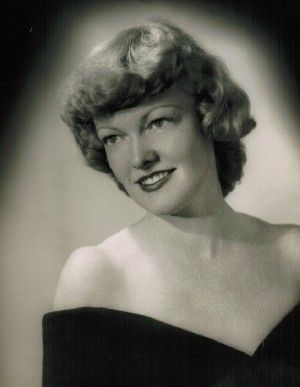 Anabel fostered a strong love of the arts throughout her life.  At a young age, she was involved in acting and dancing, and as an adult continued to participate in plays, such as with the Mountaineer Players at the Forest Theater.  She was a long time subscriber to the Seattle Rep and Intiman Theaters, and always read the play in advance to enhance her experience.  Even into her senior years, Anabel joined play reading groups and enjoyed watching theater. She loved classical and folk music and also appreciated ballet, folk and modern dance, attending performances with her daughters, both when they were young and as adults.  Her love of the arts is one of the legacies she has passed to her family.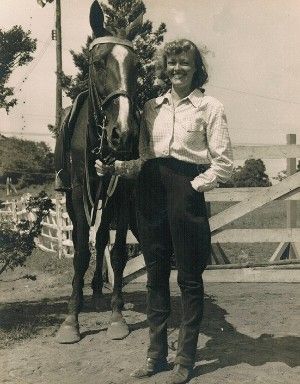 Volunteer service was another significant aspect to Anabel's life.  She assisted with her daughters' Girl Scout troops for many years, including a Girl Scout trip to Europe.  She helped in her daughters' co-op play groups and school libraries.  She relished being a docent at the King Tut exhibit and was always willing to go door to door to take up donations for various charities.  Anabel felt strongly about assisting those in in less fortunate circumstances by helping Hmong refugees settle in this country, participating in her church's Peace and Justice Committee and helping with goods donated to St. Francis House, among other volunteer activities.  Her care and attention to other people's needs is a quality by which she was known.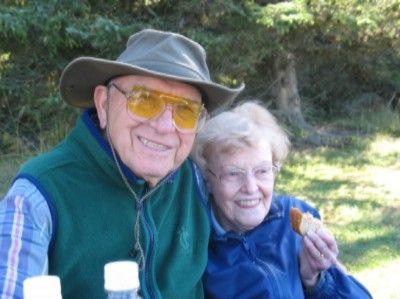 Throughout her life, Anabel was a woman full of kindness, patience, wit, optimism, and gentleness.  She will be remembered as a loving mother, grandmother, and wife, who expressed her faith through acts of caring and compassion to many.  She will be deeply missed.
After 60 years of marriage, Anabel was predeceased by her beloved husband Herbert. She is survived by their two daughters Heidi and husband Dave, Wanda and husband Ralph, and grandchildren Emilie, Haden and wife Carly, and Owen.
A mass in Celebration of Anabel's Life will be held on Saturday, April 23, 2016, at 11:00 a.m. at Our Lady of the Lake Church, 8900 35th Ave NE, Seattle, WA 98115, with memorial reception to follow.  In lieu of flowers, donations can be made in Anabel's memory, to her favorite local charity St. Francis House Seattle, 169 Twelfth Avenue, Seattle, WA  98122, (206) 621-0945, http://www.stfrancishouseseattle.org/.  For those attending the service, please share in Anabel's joy in service to others by bringing your donation of clothing or household items which we will deliver to St. Francis House. Anabel will be interred next to her husband Herbert at the Lopez Island Cemetery, Washington.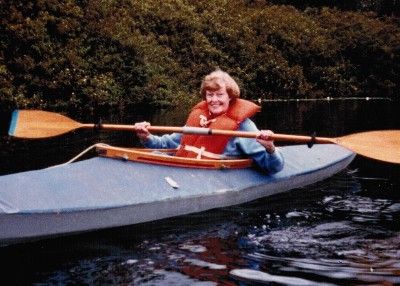 Please join us in watching a play this summer in memory and honor of Anabel: Shakespeare in the Park presents "Hamlet" on Sunday, July 17, 2016, 7:00 PM, Luther Burbank Park, Outdoor stage, 2040 84th Ave SE, Mercer Island, WA 98040.  Arrive early for this free play & bring a picnic to enjoy.
"All their life in this world and all their adventures had only been the cover and the title page: now at last they were beginning Chapter One of the Great Story which no one on earth has read: which goes on forever: in which every chapter is better than the one before."
― C.S. Lewis, The Last Battle
Please watch the memorial video here.
---
Comments
Dear Heidi, Dave, Wanda, Ralph, Emilie, Haden, Carly and Owen,
What a beautiful tribute to a loving wife, mom and grandmother. I can clearly see that Anabel's gentle spirit lives on through her family. 
Love,
Carol DeVries
---
What a beautiful life! She and Herb were remarkable people and they live on through their amazing daughters and their families.
Dawn Shepherd
---