Carol Burt Ritchie Marshall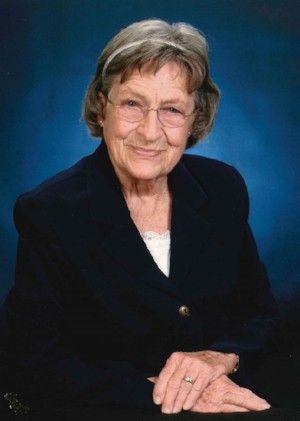 Born April 21, 1928 in Louisville, Kentucky and passed away December 22, 2016 in Seattle, Washington. Preceded in death by her husband, Francis Rodney Marshall and survived by daughters Joyce Vogel, Catherine Marshall-Smith, and Frances Marshall, as well as grandchildren Dustin and Spencer Vogel, Andrew, Carolyn and Brian Smith, and Elaine Marshall. Celebration of the lives of both Carol and Rodney Marshall will be held at Saint Andrew's Episcopal Church 111 NE 80th Street Seattle, WA 98115 on April 1st at 1:00 pm.
Carol, the daughter of Casper Moore Ritchie and Ella Burt Clark Ritchie, grew up in Louisville and graduated with a bachelor's degree in Early Childhood Education from the University of Louisville in 1950. While attending U of L, she was an active member of Chi Omega Sorority and president of the Spanish Club.
In 1951, Carol met Lt. Francis Rodney Marshall who was on R&R in Louisville at a mixer. This began a love affair that would become a close marriage for 36 years. Rod proposed to her within two weeks and they took her parents out to lunch to tell them of their plans. Rod was subsequently told by his commanding officer that he was to move to Hanau, Germany on the following Monday.  The wedding was held two days later. 
So began the whirlwind Army life of moving from post to post. Memorable homes included Fort Benning, Georgia where Joyce Keeran Marshall (Vogel of Chula Vista, California) was born. While Rod was teaching ROTC (Officer Training) at Cornell University in Ithaca, New York, Catherine Clark Marshall (Smith of Santa Clara, California) was born. The most exciting posting was Bayreuth, Germany where Frances Carol Marshall was born. 
In Nuremberg, Carol and Rod first indulged their passion for opera by attending the Wagner Festival. Their love for opera was passed on to their daughters when they found themselves marching around banging pots with wooden spoons in time to the overture of Aida. 
When they returned to the States, Rod took a position at the Pentagon and the family settled in Fairfax, Virginia. It was here that they rekindled their family friendship with the Kenneys whom they met in Tucson, Arizona. The Marshalls shared the Kenney's house for awhile, laying the foundation for family friendship that exists to this day. Proximity to Washington D.C. led to monthly family trips to the Smithsonian, the National Museum of Modern Art and the Arena Stage. Carol's commitment to the arts was passed down to her children whether by nature or nurture and continues to this day in the form of trips to the Shakespeare festival in Ashland, Oregon. 
When Rod retired from the Armed Services in 1968 and became a professor at Bakersfield College in California, Carol's dedication to literacy and early childhood education came into play when she worked at the Learning Center at the college and as a teacher for HeadStart. At the Learning Center at Bakersfield College she helped recent immigrants, mainly Vietnamese, learn to read English.
Carol did finally settle in Seattle for the last twenty years of her life during which she volunteered at her granddaughter, Elaine Carol Marshall's school, John Stanford International School.  She was also active in her church, St. Andrew's of Seattle where she baked the communion bread, and was a member of the Friendship Circle for many years and served as a "game changer and providing much needed fun," according to Rev. Connie Carlson.   Finally, Carol took care of multiple canine family members including Belle, Andy, and Annabelle.
Carol's love of literacy, theater, music, and the importance of early childhood education all live on in her children and grandchildren. She was the loving wife of Rod for 36 years until he died of cancer in 1987; she was a spirited mother of three and a strong influence on her six grandchildren. God be with you, Carol, Mom, G-Mom, until we meet again.
---
Comments
---