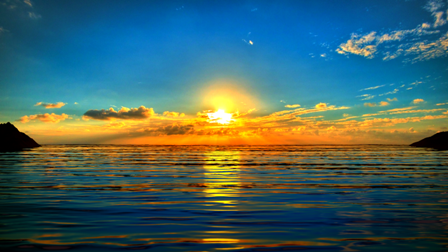 Marilyn Bechlem went home to be with the Lord on November 14, 2014.  She was 82 years old.  There will be a memorial service at the Gift of Grace Lutheran Church, 2102 N 40th Street, on December 6 at 2:00 p.m.
Marilyn was born in Storm Lake, Iowa to Waldo E. and Beulah E Scott.  The youngest of four children, Marilyn spent most of her childhood in Ottumwa, Iowa.  The family moved to Ketchikan AK in 1947 during her sophomore year in high school.  The move was quite an adjustment, moving to a new culture and experiencing Ketchikan's record rainfall of 209 inches that year.
After high school Marilyn attended business school in Seattle with some high school friends, living at the YWCA and surviving mostly on peanut butter sandwiches.  The following year she traveled by ship to Germany for a term of study with a group from the University of Washington.  Returning to Seattle Marilyn worked at several secretarial jobs ending up at the university dental school where she met her future husband, Donald Bechlem.  After several years of courtship they married and soon after moved into their dream house in the Wallingford District of Seattle where Marilyn would spend many happy days tending to her many trees and plants.
Marilyn and Donald had many good times hiking, skiing and swimming.  She was also an avid reader and had a lifelong passion for dance which at various times included classes in tap, zydeco, ballroom, swing, etc.  And of course in Ketchikan she enjoyed jitterbugging, schottische and the polka.
When her widowed mother moved to Seattle, Marilyn spent many years selflessly caring for her needs until she passed in 1991, just before her 97th birthday.
Marilyn is survived by her brother, Daryl Scott of Anderson, Indiana, Patricia Mascall from Springfield, Oregon and many nephews and nieces.
---
Comments
I was Marilyn's gardener for the last year of her life. I worked to restore her garden which had suffered from invasive trees, shrubs and blackberries. It was quite a challenge to do so because Marilyn liked the privacy and lushness, and there were many choice plants which needed to be preserved that were hidden throughout the garden. Her tree collection alone was declared a Seattle Heritage Grove.
In the process I got to know and love Mariyn. I miss her a lot. I can't believe our journey together to restore the garden is over. She was not an effusive person and did not often share about herself which made it special when she did. She new each and every plant and would always pick her way adeptly through the jungle and uneven ground to show me what to watch out for, and what to see in bloom. We shared the appreciation for the very special garden. It was my deep pleasure to make it better for her, in ways she could accept. I liked her because she respected the design of the original garden owner, Mrs. Bitmap. I like her because she was sharp as a tack. I liked her because she was spunky and well put together. I liked her because she trusted me with her garden. I feel robbed of a second year with her and her garden, and am very sad. I hope others feel as I do that she was truly a special person. I got to tell her that. I'm not sure she believed me. --Cass Turnbull
---
Cass Turnbull I think that the next person who lives in that house should know about the history of gardens at their house. I learned about this incredible house and property through attending the estate sale and discovered a very special piece of Seattle history. --Diedra
---