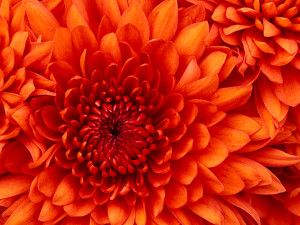 There will be a gathering of family and friends on Sunday, January 26, 2014 at 2:00 p.m. at the Northgate Community Center, 10510 5th Avenue NE, Seattle, 98125.
Born May 16, 1942 in Seattle, Susan spent her school years in Bremerton and graduated from West High and went on to attend Seattle Pacific College and graduated Magna Cum Laude in 1963. She married classmate John LeRoy Peterson [later divorced] and pursued a graduate degree in the School in English at the University of Washington. Deciding that teaching was her calling, she went back to Seattle Pacific for her teaching degree and then taught at McKnight Middle School in Renton for two years. Son Jeffry Jon Peterson arrived in November of 1967 and the family moved to Connecticut. Susan and Jeff returned to the northwest in late 1969, she renewed her teaching certificate and was soon teaching English, reading and social studies at Coontz Junior High in Bremerton.
Coontz eventually closed and Susan moved on to a succession of junior highs & middle schools in Bremerton as teacher for 7 years and then as a librarian. She became heavily involved in educational library and technology associations, serving as president of the Washington Library Media Association, serving on the board of the Northwest Council for Computer Education, as well as stints with the Library Council of Washington and the Visiting Committee at the UW Information School. Susan ended her paid career as librarian at the new Bremerton High School from 1992 through 1998.
After retirement, Susan became more involved in community affairs as a Master Gardener and as a board member of the Kitsap Regional Library Foundation. She moved from the peninsula to Seattle in 2005 and served as a board member of Friends of The Seattle Public Library, a volunteer for the Retired Seniors Volunteer Program and at the Shoreline Senior Center, as well as a board member in her condominium owners' association.
The travel bug bit Susan early. Since 1966, she traveled extensively making innumerable trips to western Europe, eastern Europe and throughout the former Soviet Union including Siberia, Uzbekistan, Tajikistan; Greece; Asia. She had particularly fond memories of Bulgaria and of food & wine tours through France. In more recent years, she took up cruising and loved the ease of traveling the open sea. Her trips included the northern Caribbean, Panama Canal, eastern Caribbean, Alaska, Copenhagen to NYC via Eastern Canada, Lisbon to Galveston, around South America from Rio de Janeiro all the way back to Seattle, and several more. Susan amassed hundreds of travel articles and notes from her own travels and was always ready with tips and recommendations for wherever friends or family were going.
When she wasn't traveling, she loved cooking and restaurants, jigsaw and crossword puzzles, and loved going to the ballet, the symphony, Intiman Theatre and the Seattle Art Museum.
Susan Baker was a mother, sister, daughter, aunt and friend, but she often said her favorite role was that of grandmother to Hannah and Graham Peterson. She enjoyed sharing her love of museums, culture and stories from her travels with them. Being a librarian, she was always at the ready with a good book suggestion when either of them was struggling to find something good to read and she loved playing board games with them.
Susan was preceded in death by her mother, Mary Hulbert, father, Tom Hulbert and her sister Janice Seims. She is survived by her son, Jeffry Peterson (Kelly) of Seattle, her granddaughter, Hannah Peterson, grandson, Graham Peterson and her sister, Kathleen Hutchins of Bellingham and many extended family and friends.
Susan was taken much too soon on January 6, 2014. She will be missed by many friends and family but her spirit and sense of adventure will be fondly remembered always. Remembrances may be made to The Seattle Public Library Foundation, 1000 Fourth Ave., Seattle, WA 98104 or 
.
---
Comments
Verna Rae Oraker
Posted January 17, 2014 at 4:47 am
Susan was my sister-in-law's roomate at SPU. She knew my husband's family from Bremerton and West High. I was fortunate enough to know Susan through my children. We got to know each other in the years I would be called to substitute for Susan while she was at West Hills. I always enjoyed my time talking with her. We both had the travel bug. Please know that I am praying for Susan's family at this time.
Michele Wise
Posted January 17, 2014 at 11:22 am
Susan was my friend, librarian and fellow book reader. She worked hard at her job and helped me in my job at the high school. I regretfully cannot attend her memorial. She was interesting, kind, thoughtful and a great cook. I will miss her.
MaryEllen Green
Posted January 19, 2014 at 10:38 am
Susan and I became friends through WLMA in the '80′s & '90′s and in addition to library issues, we loved dining out together, discussing travel and good reads. We lost touch a decade ago so I was so shocked to see her name in the obituaries today. I send my good thoughts to her family because your mom, grandma, and sister was a fireball, adventure driven, and always positive wonderful person who genuinely loved people & life.
Sincerely, MaryEllen Green
Janice McLemore
Posted January 20, 2014 at 11:13 am
I was sorry to hear of Susan's passing and the emptiness that leaves in the lives of her family and friends.
Susan was remarkable as a friend and librarian. I knew her first as she helped the students I taught at Kegel Jr High. Later, after I too became a librarian she was a great colleague. We enjoyed traveling to WLMA meetings together, learning and growing in our profession. She was a hard and enthusiastic worker, willing to contribute as a leader. Her interests were wide and her warmth encouraged friendship. Blessings to all.
Barb Oraker Lawson
Posted January 20, 2014 at 11:18 am
Susan was one of my best friends in High School and College. She had a positive attitude, was full of fun, always ready for a new adventure and very goal oriented. I loved rooming with her at Seattle Pacific College. Susan was part of our H.S. group who gathered yearly for lunch. She will be missed. Jesus was her Lord and savior. I look forward to seeing her again in Heaven.
Jonna Ward
Posted January 21, 2014 at 8:08 pm
I had the pleasure of working with Susan through her passionate support of The Seattle Public Library. With her bright smile and willing hands, she was always ready to help. She will be missed by many of us here at the Library.
Beverly Achberger
Posted January 25, 2014 at 10:06 am
Life-long learner is how I will remember our dear friend Susan. She spent summers in the late 1960′s teaching summer school for Bremerton School District's Title I Program. Susan might even have introduced me to my future husband, and from that time forward, Susan has been a colleague, supporter, walking partner, mentor, and so much more to my family and I. Fred and I will greatly miss our Dear Friend Susan.
---
Comments Closed