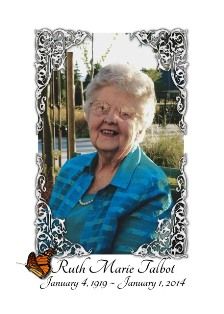 Daughter of homesteaders in Southern Idaho, Ruth Marie Talbot was born on January 4, 1919 and died on January 1, 2014. Her grandfather A.J. McFarland owned a trading store on the Oregon Trail and acquired his ranch in the Payette Valley as repayment of a debt. Ruth's father, Stephen Loren Pomeroy, was educated as a civil engineer in Iowa but came to Payette Valley seeking a piece of fertile land and a life of his own. Loren took a job on the McFarland ranch and found the greatest prize, Mabel Evelyn McFarland, a wife for a lifetime.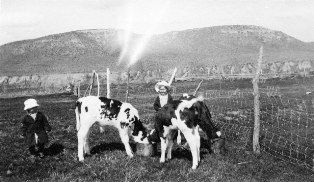 Ruth was the first of four children and was born in an Idaho snowstorm in a Payette County nursing center far from city life. She loved life on the New Plymouth, Idaho ranch where there was always a lot to do. She rode her horse, Toots, through the sagebrush-covered hills and green fields of the Idaho countryside. The ever- changing weather gave everyone something to look forward to. There were pigs, chickens, ducks and geese to be fed and many cows to be milked. Milk and cream were sold to the dairy and there was always some left for the family. Any family member will agree that milk was always her favorite beverage.
Ruth loved the one-room country schoolhouse near their home where she knew everyone and could skip grades. When there were no other high school aged students in the country school, she took a train to live with her aunt and uncle and attend high school in Aberdeen, Washington. She missed life on the farm and was happy when she could return to New Plymouth for her junior and senior years.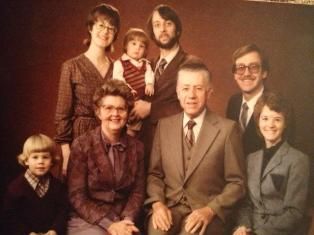 Ruth went to Normal School and became a teacher in a one-room schoolhouse near the one she had attended. She met her husband, Richard Votaw Talbot (Dick), at a church youth group dance in New Plymouth. They got married in 1942 and lived in Helena, Montana, Washington D.C., Riverside, California and Camarillo, California as Dick worked for the Navy in Missile Defense Systems. Ruth loved being a housewife and mother of her two daughters, Ruthann and Elaine. She worked endless hours for the things she loved most –home, church, Girl Scouts, the American Cancer Society, local hospitals and other good causes. Family, home and friends were always on the top of her list.
After Dick died, Ruth moved to Ida Culver House Broadview, in Seattle, Washington. She lived there 21 years and enjoyed the friends, activities, and good care.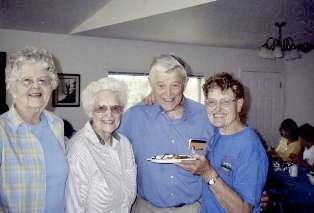 Ruth's friends describe her as cheerful, generous, optimistic, and kind. She always had a big smile and loved being with people. She made friends wherever she went.
Her husband of 48 years, Dick, died in 1990. She leaves behind two daughters, Ruthann Talbot Stiles and husband Chuck Stiles (Boston), and Elaine Talbot (Seattle) and two grandsons, Jesse Talbot Stiles and wife Olivia Robinson (Baltimore) and Dylan Talbot Stiles and fiancée Melissa Adams(Boston), her brother George W. Pomeroy (Cincinnati) and her sister Carol Jean Pomeroy (Bonners Ferry, ID), and many thankful friends and relatives. Her sister, Fern Anderson (Boise) died in 2011. Memorial donations in Ruth's honor can be made to the American Cancer Society.
---
Comments
---
Comments Closed