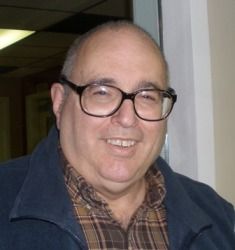 5/5/1941 – 1/29/2014
Beloved husband, father, grandfather, brother, friend. Served in the US Air Force. Retired as a journeyman inside wireman, International Brotherhood of Electrical Workers, Local 46 – "Vern the Great" to his fellow workers. He had lots of interests. He rode motorcycles and at one time belonged to the BMW Riders of America and rode a dirt bike in the Mattawa 100 race. He earned a black belt in karate. He was a player of games: board games, computer/online games (an addiction to WOW), and role playing games. He hosted a Gurps group at his house every week. But his main passion was reading, and he had a library of about 4000 books. Vern is survived by his wife of 48 years, Jeanne, his daughters Laura Nealer (Rodney) & Esther Parvin (John Young), his granddaughters Julia Nealer and Ruth Young, brother David Parvin, sisters Michal Rosencrans Carolyn Bommarito. He died peacefully at his home in Seattle. A private family scattering of the ashes will be scheduled later at his wooded property, where he enjoyed many campouts with family or just with his dog Pomm.
---
Comments
Ramona Hensrude
Posted February 4, 2014 at 7:10 am
John and I are very sorry to hear this news. Vern and Jeanne were long-time friends of my cousin Gerry and her husband Dave. I will remember Vern for his humor and because he was unafraid to say what he thought. Our thoughts are with Jeanne and his family.
---
Comments Closed