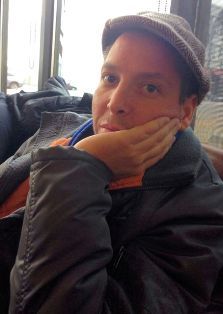 The light of Erik Shane Hanway age 38 became dark on February 25, 2014. Erik with a K's life had ended. We have lost a blazing burst of hope and love from a man who always cared more about those around him than himself in the most genuine and constant way. A husband that was not afraid of public intimacy and affection with and for his wife Anna Wong. A man who wanted their life together to be an adventure, a journey enlightened with discovery and passion. A son to Paul Hanway of Bainbridge Island who shared his life, his passion for travel and interest in arts and music. A brother to Corey Nye from Seattle and Chad Hanway from Lacey, WA who never forgot to included his sister and older brother in his life with enthusiasm, concern and humor. A grandson who always showed, expressed and shared his love for his paternal grandparents Paul and Jacqueline Hanway of Sequim, WA. With his maternal grandpa, Bod Nix Sr. of Las Vegas, NV, – no greater bond has ever existed.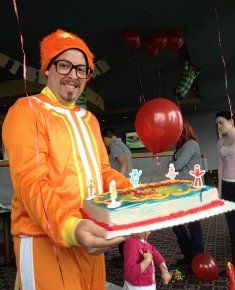 Erik was a friend who brings an instant smile and smirk on faces of those who knew and loved him- there were many. In his short 38 year life he ever had an enemy; only buddies, pals, lovers and admirers. Most of all he was a father. He leaves the joy of his young sons with an example of how a dad should love his boys. Otis Hanway not yet 3 and Castner Hanway born in May 2013. Erik was a father who gave these boys, these sons, whole hearted attention, stylish awareness even as babies and toddler, playful insight and boundless love. Erik was determined to be the best father possible in his life not a father by happenstance. Being a father was a privilege and great honor for Erik, a source of happiness, motivation and inspiration. A father who was a wild participant in their lives. Just towards the end of last year Erik and Anna took Castner as an infant on his last family vacation and was walking on the beach of Hawaii holding Otis' hand. His Longtime friend Ben Morgan of Hawaii spent quality time and shared in Erik's love of kids with Ben's family.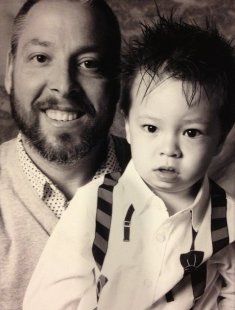 The Hanway family and friends watched the last 15 months unfold from the initial shock of discovery of stage 4 colon cancer, the hopeful initial surgery and some improvement; the agony of his chemo and slow loss of weight, stamina and energy. Never did we see a change in his hope and concern for others over his obvious pain and discomfort. We witnessed the care and true concern of his caregivers, people touched and inspired by Erik's attitude. Terminal patients who helped Erik see the good in life and to make a decision to focus on that good and present rather than dwell on things he could not change or control.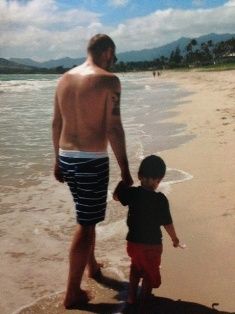 Erik's life had a positive impact on many lives. His young family now needs your support. Think about a wife losing her loving husband, two small boys without a father after a 15 month intense medical support ordeal. These are incredible tough financial times for them and a sensitive emotional period lays ahead for Anna, Otis and Castner. If you can please help this family at gofundme.com/erikhanway.
Our deepest Erik-like thank you all who have helped, prayed for, thought of, given, attended, shared, cared, nurtured Erik during this period. Erik would be concerned that is death not adversely affect you but rather that his life holds up a mirror to reflect the goodness and humor that life can and should bring to this world.
---
Comments
---
Comments Closed