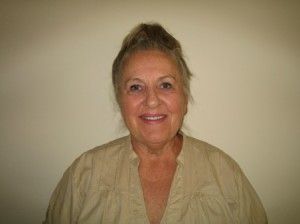 Born: Jan. 23, 1940 in Östersund Sweden
Died: Feb. 10, 2014 in Seattle Washington USA
Reason for death: Stage 4 lung cancer
Married: Nov. 17, 1962 to Jan Pilemalm (51 years)
Education: Swedish Equivalent to a Bachelor of Science majoring in Mechanical Engineering.
Personal history:
Doris lived in Östersund, Fiskviken, Anvågen, Enarsvedjan (Sweden) the first 13 years of her life. After a short time in Småland and back to Jämtland she ended up in Linköping when she was 15 years old. She was employed at SAAB as a draftsperson and after a couple of years she started a Technical College at night. She was working during the day and studying in the evening. That's where she met her husband who also went to the same school. She eventually graduated from this college with a degree in Mechanical Engineering. Her husband went on to a daytime college for 3 years at which time she supported him. She was still working and studying at night for about 3 years.
In 1967 she and her husband immigrated to USA. She was employed by Boeing and the husband eventually was employed there as well. She got caught up in Boeings big lay-off 1969-1970. She then spent a short time in Chicago before she ended up with the Robbins Company in Kent WA. Her major project at Robbins was cutter heads for tunnel boring machines. Eventually she worked for Atlas Copco Jarva who took over the Robbins Company.
She became an expert in Cutters for the tunnel boring machines and was jokingly called the Cutter Queen. She went all over the world (Brazil, Peru, South Africa, and Italy) on projects for Robbins/Atlas Copco. After several years of work in USA both she and her husband became US citizens.
Doris had many friends in Washington and Arizona and she will be greatly missed by relatives and friends.
Personal interests:
The last 12 years she and her husband spent the winter months in Arizona where they owned a "snowbird" home.
Relatives and friends
Music (she played guitar)
Gardening
Golf
Traveling
Skiing
The following is in Swedish:
I glada stunder vi fröjdades och log
Vi njöt av livets stunder
tills ödet slog oss hårt
När sorgen nu oss fann
vi hade ju varann
Nu viskar jag de orden
De vackraste jag vet
Du var mitt allt på jorden
och min i evighet /Jan
---
Comments
Brian & Susan Kuehn
Posted February 25, 2014 at 2:40 pm
We will miss Doris very much. We enjoyed her company and hospitality on several occasions during the Arizona winters. Our wish is for her wonderful spirit and memory to live on and Jan, may your spiritual strength endure this difficult time.
Inez Johansson
Posted February 26, 2014 at 7:13 am
Kära kusin Doris,svårt att tänka sig att aldrig mera få träffa dig.Minns året 2003 när vi var på besök i usa hur du ställde upp på oss och ville visa oss allt som vi ville se.
Tack Doris du var en fantastisk vän och kusin.
Sov Gott.
Syskonen Blom i Dal
Posted March 2, 2014 at 10:59 am
Till Minnet av Doris Pilemalm
Det öppnar sig alltid en glänta
om skogen står aldrig så mörk
Där doftar små stjärniga blommor
där niger en vitstammig björk
Så är det med oss, och vår levnad
Bäst sorgen slår back om vår häl
står glädjen och ler vid vår sida,
och solen drar in i vår själ
Vårt varma deltagande i er sorg
Syskonen Blom i Dal
Jonnie Johnson
Posted March 2, 2014 at 11:22 am
En sista hälsning från SAAB-kamraterna.
Bengt, Roland, Stig, Siw och Jonnie
Margareta Pilemalm
Posted March 3, 2014 at 11:45 am
När jag fick höra att Doris gått bort dök så fina bilder upp i mitt minne. Bilderna var från 1993, vilket jag tror var sista gången jag träffade Doris. Min familj, Olle(avliden bror till Jan), jag och våra tre tonårsbarn tillbringade tre härliga veckor i stor gästfrihet hos Jan och Doris.
I mitt första minne stod Doris och jag en tidig daggvåt morgon i hennes älskade trädgård och andäktigt beundrade små kolibrier som sög nektar, i ett annat minne lagade Doris räkgryta med chilipeppar i till oss, som aldrig testat denna krydda, och jag minns hennes frustande skratt när vi sitter där och flämtar…"Jag frågade ju om ni tyckte om starkt….".
I nästa minne åker vi till Canada i deras bil. Till en tullare vid gränsövergången, räcker Doris med urskuldande min ut en påse frukt, som är förbjuden att ta in i landet. Att hon gömt den älskade hunden under sätet är det ingen tullare som märker. Jag minns hennes förtjusning över de vackra blommorna i Butchart garden och hur det gladde henne att se våra tre barn ofta krama varandra efter att de varit åtskiljs i över ett halvår(äldsta dottern hade varit borta som au-pair)
Mina tankar går också till Jan som nu lämnats ensam. Jag hoppas att du Jan också plockar fram alla dina fina ömma minnen av Doris så blir vägen lite lättare att gå.
Med varmt deltagande
Margareta Pilemalm
Rick Anderson
Posted March 4, 2014 at 4:06 am
Doris was one of my favorite people in this world. I could always count on Doris telling it like it is with no holds barred, yet in a sweet and kind manner. I will never forget this dear lady.
Stig & Madeleine
Posted March 5, 2014 at 4:18 am
En sista hälsning till vår älskade Doris som vi kommer att minnas i all evighet. Tack för alla underbara stunder som vi fick uppleva tillsammans med Dig och Jan.
Vila i frid.
Stig och Madeleine Landgren
Ivy & Kenneth
Posted March 5, 2014 at 10:31 pm
Doris,
We miss you.
You were so full of life, positive, happy and funny. Your contagious laughter made us smile.
We thoroughly miss you.
Vila i frid.
Ivy & Kenneth
Johansson
Susanna Pilemalm
Posted March 6, 2014 at 11:53 pm
Doris fick mig alltid att känna mig som en favorit och varmt välkommen, hon var omhändertagande och hjälpsam. Jag minns när jag var liten, (kanske 4-5 år) och Doris och Jan kom på besök till Sverige, hur jag låtsades och önskade att de var mina morföräldrar (eftersom jag aldrig haft några). Jag minns när vi satt i Malmslätt och åt frukost ute i trädgården och hur Doris släppte ut sitt långa vackra hår, och jag (med mitt stubbade hår) tänkte att en dag skulle jag ha sådant hår. Doris hjälpte mig i timtal att locka mitt hår så jag blev fin till min Kusin Kevins bröllop, och så fin har jag aldrig känt mig sedan dess.
Vila i frid! Kramar Susanna
Wivian Jakobsson
Posted March 7, 2014 at 2:02 am
Doris
Det kommer att bli tomt utan Dig och det kommer framför allt att bli tomt för Jan. Det kommer att bli tomt att inte längre ha kontakt med Dig. Tomt att veta att vi aldrig får hör Ditt glada skratt igen. Tack för en lång vänskap och den omtanke Du tillsammans med Jan visat vår familj.
Sov i ro.
Wivian och Göran Jakobsson
Anna & Phil Dosne
Posted March 7, 2014 at 1:27 pm
Kära Doris,
Du var en fantastisk person, alltid glad och positiv. Mina första minnen hämtar jag från era besök i Sverige hos oss.
Jag kommer heller aldrig att glömma hur du och Jan ställde upp när jag var au-pair i Seattle.
Vi tillbringade många fina stunder tillsammans. Jag kommer ihåg bla när vi skulle baka marias kakor, ett recept från mamma, ihop och efter 2 timmar var du tvungen att åka och köpa mer ägg, oj vad vi skrattade gott. Flera år sedan kom jag tillbaka på besök med min man. Vi besökte Seattle och spelade golf med Jan. Det är fina minnen.
Mina tankar går till Jan som kommer att vara tvungen att gå vidare utan dig.
Kära Doris, vila i frid. Vi saknar dig redan.
Anna & Phil Dosne
Terry & Pat
Posted March 7, 2014 at 2:00 pm
Doris, you were brave and courageous. We will miss your friendship, generosity, and love of life.
Terry & Pat
Wivian Jakobsson
Posted March 7, 2014 at 3:11 pm
jan pilemalm
Morgan Ziden
Posted March 8, 2014 at 8:41 am
It is always with joy and enthusiasm I prepare for the approach and landing in to Seattle. The beautiful view over the Puget Sound and the majestic peak of Mount Rainier to the south and if runway 34 is in use at SeaTac, it's an added bonus because then I get to see Federal Way on short final. I will always have the same feeling when I arrive to Seattle, but it will be different.
Morgan Ziden with family,
Cousins son and Boeing777 Pilot.
Mimmi Pilemalm
Posted March 9, 2014 at 1:56 pm
Doris!
Många är minnena, när vi kampat ihop på Mildsgata .Från när jag var liten o satt i ditt knä o var så blyg men ville sitta hos dig ändå.!Senare när du lärde Sandra
hur hon skulle göra för att inte läspa o Robin att säga R istället för L.Susanna som stod som fastklistrad när du borstade ditt hår med huvudet opp o ner.Du o jag i Linköping när du köpte mig en riktig "inne"kavaj med
axelvaddar (90 tal) och du talade om för mig vad snygg du tyckte jag blev♥.Kenta du o jag o Janne i Down Town o lyssnade på blues,när ni tog hand om oss efter mamma gått bort på .Tror vi stannade över en månad och blev omhändertagna.När du spelade Killing me Softly på gitarr Oh vilken känsla och feeling!!JA tankarna o minnena är många!Tänker oxå på vilken kämpe du var in i det sista optimistisk och vid gott mod.
Du gav inte upp !
Kramar Doris ! Från Mimmi
Stefan Martinsson
Posted March 18, 2014 at 4:20 am
En sista hälsning från Fiskviken.
Stefan Martinsson/Gun Perman
Eva-Britt Gullers
Posted March 20, 2014 at 6:45 am
Mitt finaste minne av min kusin Doris går långt tillbaka i tiden men är än idag väldigt starkt.
Jag var 14 år gammal och inbjuden till mitt första bröllop – det mellan Doris och Jan.
Vigselakten i Rönnöfors kyrka var högtidlig.
Jag tyckte att Doris som brud var det vackraste jag sett och brudparet stiligt som hämtat från en societetsfilm i Hollywood.
En sista hälsning från
kusin Eva-Britt Gullers
(Moster Ingeborgs dotter)
---
Comments Closed