Todd Allen Huge
1963-2017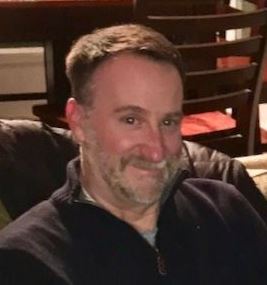 Todd Allen Huge, 54, passed away peacefully on November 30, 2017 in Seattle. He will be remembered as an intelligent, kind and compassionate man who lived his values with courage and determination. He was a source of joy and light, thinking of others first, always encouraging and uplifting. His friends and co-workers said repeatedly that whenever he saw a need he filled it, creating strong relationships and teams.
Todd was born January 8, 1963 in Lincoln, Nebraska to Jim and Judy Huge, and he soon was joined by his sister Joni. He graduated from Heritage High School in theLittleton, Colorado school district in the Denver area.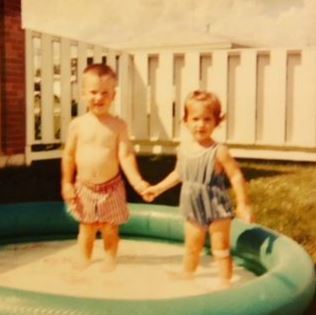 An outstanding student, he began college at Nebraska Wesleyan University, and went on to complete his degree in Mechanical Engineering at Stanford University in 1987. In 1995 he earned his law degree at Boalt Hall School of Law at U.C. Berkeley. 
Todd's legal career included working at law firms in the San Francisco Bay Area and as in-house counsel and Vice President for PlanetOut. Most recently Todd served as Senior Corporate Counsel at T-Mobile in Seattle.
A dedicated Stanford football fan, Todd attended home games each year, and was considered by many to be the ultimate source of football knowledge. He cheered on the teams of his friends and family members through his weekly Facebook posts.
He leaves behind his father Jim Huge and his wife Laura, sister Joni Knostman and her husband Chuck, step-mother Judy Margrath, step-father Ken TenHulzen, nieces Courtney and Hanna Knostman and nephew Jake Knostman, as well as countless aunts, uncles, cousins, a wide network of treasured friends and his beloved French Bulldog, Harley. He is preceded in death by his mother Judy TenHulzen.
In lieu of flowers, contributions in Todd's name may be made to:
Fred Hutchinson Cancer Research Center at fredhutch.org
The V Foundation at jimmyv.org
Some people make a difference
just by being who they are,
Their inner light shines bright
and touches lives
both near and far,
And even when
they're gone, they still
forever play a part in
the smiles,
the priceless moments,
that are treasured in
our heart.
by Emily Matthews
---
Comments
I knew Todd through his step-mother, Judy Margrath. He became dear to me as a first-class reference for books that I always enjoyed. He stretched the bounds of books that I might have found for myself. Todd, Judy, another college girlfriend and I met and discussed our latest interests in reading over some memorable dinners. Todd was a delight, and I know how much he will be missed by his family and friends.

Eloise Richardson
---