Sarah Morford Tousley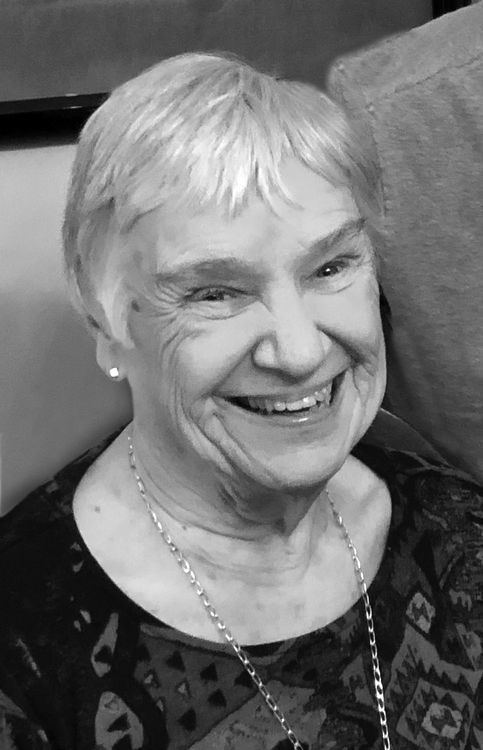 Nov. 8, 1939 – Oct. 15, 2021
Sarah Catherine Morford was born in Seattle and after a long illness died in Seattle.  She was proud of being a fourth generation Seattleite and was active in many organizations in the city until age and health problems got in the way. She was the daughter of Kenneth James Morford and Gertrude Burwell Smith.
After graduating from Garfield High School, she followed her mother's example and got her B.A. degree from Smith College in 1961.  As a graduation present her father gave her a trip around Africa led by the principal Africa consultant to the U.S. Secretary of State.  The knowledge and experience gained in the coastal countries became invaluable whenever Sarah met an African immigrant, of which there are many on the staff of Horizon House. She forged friendships with many of them, even in Assisted Living as she struggled with dementia. 
After returning to Seattle, she taught English at Franklin High school, following the education-focused family pattern established since the days her great-grandmother, a Greek scholar, was president of the class of 1895 at the University of Washington. 
Sarah married Russell F. Tousley in 1963 (her 1963 engagement photograph is shown below)  and continued teaching until she started having children in 1967.  From that point she focused entirely on the family.  After the two children no longer needed her as much, she got an M.S.W. degree at the University of Washington and became a practicing psychotherapist for several years.  Throughout her life, Sarah was a relentlessly curious, warm, kind, and loving person who enjoyed listening intently to the stories of everyone she came across, whether a close friend or a stranger.  A brilliant woman, she always brought good judgment and good sense to every situation faced by those who confided in her, and her insights and recommendations were invaluable to her husband and her children both personally and professionally. 
Bainbridge Island was as much a part of Sarah's heart and soul as Seattle. Her family had a place on Pleasant Beach, and she regaled listeners with stories of life there in the 1940s and 1950s, such as the days her dad would let her and her sister Ellen sit in the trunk of the car with the top up as he drove from Pleasant Beach to Winslow, none of the roads yet being paved.
She learned to love and understand horses when her family brought one to Bainbridge Island one summer when she was a teenager.  She learned to ride English at Smith College and she was an accomplished rider over the years.
Sarah was a long-time member of the Seattle Tennis Club, the National Society of The Colonial Dames of America, and Seattle's Plymouth Church UCC; her most dedicated efforts arose from her membership in The Sunset Club, where she was an active leader who brought integrity and intelligence to key committees for years.  She also loved opera and especially attending performances and rehearsals at Seattle Opera and going to The Met.
She was passionate about books and an avid reader; whenever she was free of obligations or visiting with friends, she had a book in her hands.  In between books, she read every issue of The New Yorker. She never passed up an opportunity to go into a bookstore and almost never left the store without at least one book.
She is survived by her husband, Russell, her daughter Ellen Tousley Reid, her son Kenneth Morford Tousley, their spouses, William Reid and Catherine Brewster Tousley, and seven grandchildren (Sophie, Bridget, Liam, and Aidan Reid; and Robert, William, and Jane Tousley), all of whom were greatly loved by her.  She is also survived by her sister Ellen Morford Fisher, and her sister's husband, Don Fisher, with both of whom she always had a very close and loving relationship.
The family suggests that remembrances be sent to Seattle Opera or the Horizon House Resident Assistance Fund.
---
Comments
My wife and I have only known Sarah since 2005 but the description of her talents and personality certainly matched what we enjoyed in our friendship. Unfortunately dementia has claimed the lives of both extraordinary women.
Stan Orr
---
I simply loved Sarah! I use to swim with her years ago and admired her contagious laugh and attitude!
What a great spirit. Prayers to the family.

Bridget McIntyre Cooley
---