Marva Smith-Simon
September 3, 1950 - December 3, 2018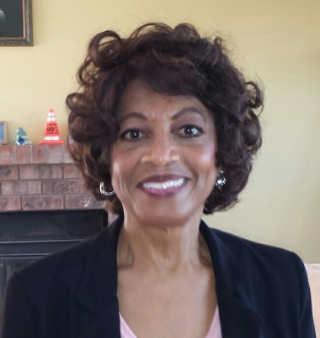 Funeral Services will be held
Friday, December 14, 2018

New Beginnings Christian Fellowship
19300 108th Ave SE, Kent WA 98031
10:00am Visitation
11:00am Service
After the service we will proceed to Sunset Hills Memorial Park for a graveside service.  
Following the burial you are invited to join the family for a repass at New Beginnings Christian Fellowship.
---
Comments
---
To the Simon Family, I send my deepest condolences. Marva was a warm and loving person. She was a pleasure to be around. I will continue to keep you lifted in prayer.
Charlene Greene
---
Tony, we are all saddened by this news. Marva and you have a beautiful family. There are no words at this time to console, however, we attempt to share that because of who you are and the love you have shown, we return those blessings to you as only time can bring a peace that passes all understanding.
Your Port family and New Beginnings family are lifting You and your family up to the light of the Lord knowing that he is our Source. May you find Peace and Comfort of those you hold dear.
Sincerely,
Patricia
---
Tony and Family,
Praying for you during this difficult time. I am so sorry to hear of this loss. May you be comforted by your relationship with our God and may He bring you all peace.
Blessings,
Tonya
---
Dear Tony & Family:
So very sorry to hear of the loss of your beautiful wife. May God keep you all at this difficult time.
Peace,
Deacon Ernestine
---
We are so sadden by your loss, and our heart is heavy thinking of you and family. Tony you always remember us by cards on all special holidays and you give us such a warm and welcoming greeting at church . Please know we grieve with you and your family. Our prayers are for you and family at this most difficult time.
Love and prayers,
Daniel and Charlesetta McDowell
---
Tony,
My deepest sympathy and prayers for you and your family.
- Beverly Ervin
---
Dear Tony and Family,
Sorry for your loss. May the peace of God be your strength during this difficult time.
Deacon Ida
---
Deacon Ernestine:  Thanks so much and continued blessings.-----------Tony
---
Tony,
Rodelia and I are so sorry to hear about your loss. She was such a wonderful person.
Our prayers are with you.
Deacon Steve and Rodie
---
Tony,
I am so sorry for your loss. Mi Esposa tambien.
Deacon Wayne
---