Dr. Jonny Andersen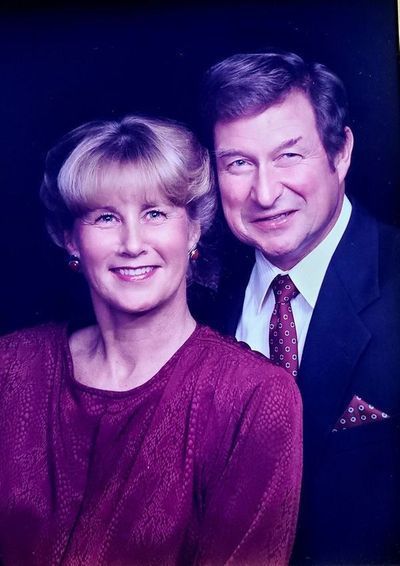 Professor Dr. Jonny Andersen of the University of Washington's Electrical Engineering School has passed away with his wife Irene, and daughters by his side.
An MIT graduate and newly-appointed member of the University of Washington (UW) faculty in 1967, Jonny Andersen spent nearly his entire professional career at UW working tirelessly with a deep passion and selfless jovial character. Jonny also consulted for Boeing in summer of 1967 and continued loyally far beyond his retirement from teaching at the UW. He was highly-regarded as he collaborated with colleagues, taught and mentored countless students, and inspired all who knew him to explore with hope for future generations while building lasting global friendships.
As an Oslo-born Norwegian and enthusiastic outdoorsman, Jonny devoted himself as a husband, father, and friend to provide the most rewarding life experiences from sea to mountaintop.  He built a ski cabin at Mission Ridge in Wenatchee, Washington, and taught or encouraged his family and friends to love skiing, hiking, biking, fishing, golfing, traveling, and comradery. 
Jonny was beautiful on the inside, always placing Irene (nee GB Jonsson), his lovely bride of 62 years, and their three daughters Kristin, Heidi, and Britt Anne above all else.  He maintained a healthy and active lifestyle until the Lord took him on February 1, 2021.
Jonny leaves behind his wife, three daughters, grandchildren Michael Kevin, Nelson Jonny, Elisa Irene, Lena Maria, and two great granddaughters Eleanor Louise, and Abigail Larkin.  A very special man, he will be sorely missed by all who had the privilege of knowing him.  Those desiring may make memorial contributions to the University of Washington commemorating a bench in Jonny's name at www.giving.uw.edu/memorialsoncampus (specific link TBD).
---
Comments
University of Washington
February 11, 2021
Dear Mrs. Andersen,
I was saddened to learn of your husband's recent passing. On behalf of the University of Washington Department of Electrical & Computer Engineering, I'd like to express to you and your family our sincere sorrow for your loss.
Although I did not know your husband personally, I have heard from many about what a remarkable man he was and that our faculty and alumni have many great memories of him. He was a dedicated and enthusiastic faculty member with a long career that impacted many. We're proud of the honor his legacy brings to the department and to the University.
We often acknowledge the passing of emeritus faculty on our website and in our annual alumni publication, The Integrator. If you would like us to do so for Jonny please let us know.
Please accept my deepest sympathies. My colleagues join me in sending our condolences on this sad occasion.
Sincerely,

Eric Klavins
Professor and Chair
---