Nathaniel H. Wylie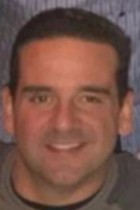 Nathaniel H. Wylie passed away on January 11, 2017 at the age of 43. Lifetime resident of Mercer Island, Nathaniel is survived by former spouse Heidi and son Austin; parents Linda and Peter; sister Renee; and brother Scott.
A memorial service will be held at Emmanuel Episcopal Church on Mercer Island. Date and time will be announced next week.
In lieu of flowers memorials can be made to The Juniper Fund http://www.thejuniperfund.org/donate which was an organization that Nat helped raise funds for. Donations can also be made here https://www.gofundme.com/austin-wylie-trust to support Nat's son Austin in his future education. 
---
Comments
I consider myself lucky to have so meny wonderful memories exploring the innocence of youth with Nat. He will always be special to me. Rest in Peace!
Bill Price
---
Although I only knew Nat for a very brief period, and only in a limited capacity, I consider myself lucky to have spent some time in his company and gotten to know him a little bit. As a Den leader, he was patient and giving with his scouts. As an adult leader, he was ready to help and, more importantly, ready with a joke of lighthearted comment to keep everyone's spirits up. The entire Cub Scout Pack 673 family are saddened by his loss and hope that Nat is resting in peace.
Carlos Blanco
---