David Allen Heitmiller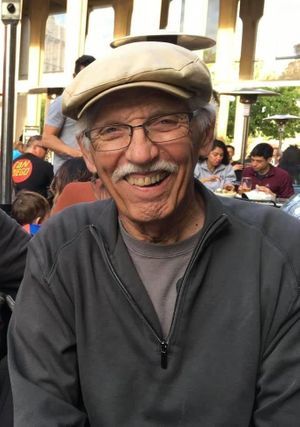 David Allen Heitmiller of Ballard (Seattle, WA) passed away Friday, July 10 at the age of 74 following a recent diagnosis of leukemia.
David was born in 1945 in San Pedro, CA to Dorothy (Birch) and Robert D. Heitmiller.  The family settled in Steilacoom, WA where David grew up and attended Steilacoom schools and was part of the first graduating class from Lakes High School, class of 1964. He graduated in 1969 from the University of Washington, where he met and married his first wife, Carole (Crippen).  Together they had one daughter, Kimberly, who David continued raising alone with the support of his family after Carole's sudden death in 1983.  However, in 1986 David married a new love, Jacque Blix.  They would have celebrated 34 years of marriage this July.  David is survived by wife Jacque, daughter Kimberly and her husband Felipe, step-son Dan Doherty and his wife Michelle, grandchildren Erik, Marisol, and Danny, sisters Terrie Colón and Heidi Winter, and nieces, nephews, and cousins.
As a child David learned from his parents to help others and to give back to his community. It was very important to him to make a positive difference in the world, and throughout his life he achieved this in many ways. A Boy Scout as a child, he was Cub Scout troop leader before he became a parent. Over the years he was a member of the Lions Club, Big Brother in the Big Brothers program, Habitat for Humanity volunteer, associate minister and handyman at the Seattle Interfaith Sanctuary, host to international students. He took up cycling at 40 and became an avid road cyclist, riding 60-100 miles at a time with his cycling friends until this last year at 73, usually enjoying a beer with them after the ride. He became involved in Voluntary Simplicity in 1991, left corporate life and the telephone company at age 48 to dedicate himself to truly living, and in 1997 co-authored a book on simple living and financial independence with his wife Jacque Blix. He was known by many as someone who could help fix something, install something, or build something. He formed and maintained hundreds of friendships, and connected or reconnected with extended family from all over the country and world. Over the years he took up the harmonica, saxophone, yoga, meditation, and most of all poetry: he kept a weekly poetry blog (thebicyclingpoet.blogspot.com) and had a poem published in the San Diego Poetry Annual Anthology (2020.) All of David's activities reflected his deep love for life, for his family, his friends, and the world at large. It was his hope to leave the world a better place.
Services will be scheduled after the COVID-19 global pandemic. Donations in David's name may be made to the Cancer Care Alliance of Seattle.
---
Comments
What a beautiful tribute to a remarkable man. A man among men, who watched and learned from his parents, grandparents, and family friends, how to do this life right. He adored his family, daughter and son, Kim and Felipe, and grandkids---with his bride/life-partner, Jacque, by his side all along the way. We looked up to him as a big brother. Our hearts are broken now, as we try to focus on his, life so well lived. Our love to you all. T and D
---
The world has lost a gem. We lived next to David's folks in Steilacoom. They were generous community minded people and indeed that rubbed off on David. He had the right idea to try and live a simpler life ,to be thankful for the little things and to make the most of every day. Our heartfelt thoughts and good wishes to the family.
- Ken and Sara Siemens Luthy
---
I am so glad I was able to spend time with David and Jacque a couple of years ago. We were second cousins, close in age, but had never met, though I did know his parents and his sister, Heidi. My wife and I felt such a bond with them right away, had some mutual interests and traveled some mutual journeys. We so appreciated them coming all the way to Texas and including us on their itinerary, it meant the world to me to share our lives and experiences together for that short time after having been friends for years on social media. They say that "We are all just walking each other home" - did not expect that it would be so soon for David, but feel that his friendship will remain with me until until it is my turn to go, walking me home in turn ❣️
- Ned Coleman
---
We also lived next door to David's parents in Steilacoom. A lovely family! At David's wedding to Jacque we made sure our driveway was available for extra parking for wedding guests. David brought us a bottle of champagne from the wedding celebration. Glad he found his 2nd love with Jacque and got to enjoy a long retirement from a fairly young age. We wish the family many happy remembrances of a life well lived.
- Mark and Debbie Turpin
---