Ana Kathleen Cooper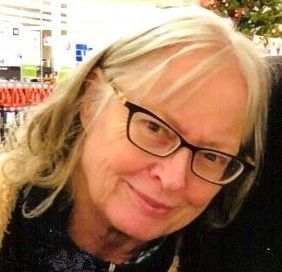 Ana Kathleen Cooper of Vashon Island, WA passed away at age 69, with her adoring husband at her side, on December 4, 2020. She was born on March 16, 1951, in Reno, Nevada, to Arthur and Kathleen Cooper. She graduated from Hayward High School in California in 1968, and studied at the University of Hawaii and California State University Hayward.
Ana's early interests were art and cartooning, especially in the style of Mad Magazine. She had a long career as a cosmetologist and massage therapist. Ana married her husband Bill in 1983 and spent 37 joyous and adventurous years with him. She trained in and taught martial arts for more than 50 years, spending her last decades specializing in Chinese Wing Chun. Ana raised several families of cats whom she doted over, and who always brought her joy and comfort. She lived in Santa Cruz, California for 22 years before moving to Washington in 2000.
Ana's favorite holiday was Halloween, and she loved building realistic haunted houses, scary costumes, and going into deep character as the scariest but sweetest witch in the neighborhood. She was a sparkling light to be around, and liked to make friends and family laugh with her funny wise-cracks and silly songs.
Ana leaves behind her husband Bill Van Houten, her sister Mary and her husband Robert Hughes, and her sister-in-law Janice Cooper.
---
---
Comments
---