Amber M-D Joy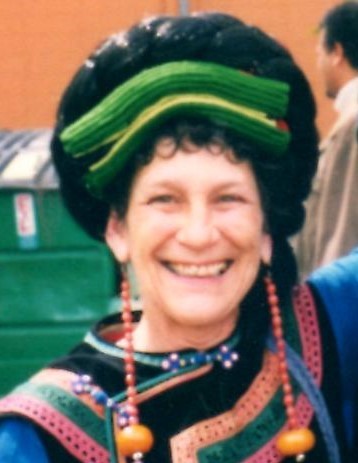 Amber M-D Joy, also known as Grammy, passed away on July 26, 2017. She was 74 years old.
A memorial service will be held for Amber on Oct. 1st at 3pm at Seattle's First Church, located at 1111 Harvard Ave, Seattle, WA 98122.
Amber was born March 1, 1943, in Sioux City, Iowa, to Gladys Deardorff and Mendal Miller. She was the youngest of four children - Marilyn, Gwenny Sr., Stanley. Amber has two children - Gwen Hanson and Jasen Cooke. Granddaughter – Ketra. Great-Grandchildren - Daysha and Jayshon.
From the time Amber was a little girl, one of her core values was justice. She couldn't stand to see anyone treated unfairly.  She worked and volunteered with many organizations throughout her life to help those in need including:
•    Operation Night Watch, she connected low-income populations to myriad social services.
•    Seattle Public School Kitchens gave Amber an opportunity to work with bilingual immigrant children who needed love and assistance. These kids called her Abuelita, which means "little grandmother."
•    It is, however, her connection with the nonprofit Companis that gave her the greatest sense of fulfillment. She worked with such nonprofits as Boom Town Café and ROAR, among others. It was the interpersonal relationships she developed over the years within Companis that allowed her to thrive and serve in ways that gave her fulfillment.
Amber's family was with her in her final days. Refusing to say goodbye, they parted by saying, "Until we see you again, Grammy." 
"so with you: Now is your time of grief, but I will see you again, and your heart will rejoice, and no one will take your joy away from you." John 16:22
---
In many ways, Amber Joy saved my life, and was a life-saver to many. She had a profound impact on anything she was involved with. She was indeed JOY. God bless you, Amber Joy!
Patrick (Fergie) Ferguson
---
Amber was a special person in many peoples lives and she will be missed by lots of us. As her older sister, Amber enriched my life in so many ways. One of my favorite memories was going to Night Watch with her over the years when she worked there, and seeing what a great job she did there, greeting everyone who came through the door by name and making everyone feel cared for and valued. She had a special talent for relating to people down on their luck and it was clear that all those people knew she really did care about them. What a gift! I am one of many people who will miss Amber.
    
Gwen Marston
---
Comments
---