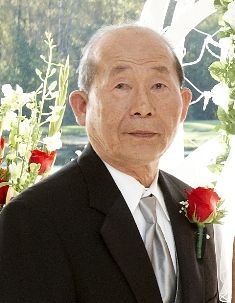 Sou-Chia Chen, well known to us as our father, husband, and brother, was born in Taichung, Taiwan on December 31, 1937. He was the middle of seven children. He grew up during a tumultuous time of change in Taiwan, including World War II, the Japanese occupation, and the Chiang Kai-Shek dictatorship. Mr. Chen served in the Taiwanese military prior to completing higher education. His first master's degree was from Chung Hsing University in Taichung, Taiwan, where he graduated with high honors. This enabled him to receive a full scholarship from the Japanese government to attend Chiba University. He obtained his second master's degree in agricultural chemistry. As a result of his experiences, he is fluent in Mandarin, Taiwanese, Japanese, and English.
Sou-Chia married Shin-Shin in 1973 and emigrated to the United States later that year. They started their American journey in San Francisco, California and moved northward to Corvallis, Oregon where their first son, Nelson, was born in 1977. From there, they moved to Seattle where their daughters, Amy (Quan) and Becky, were born in 1979 and 1981, respectively.
Seattle proved to be the city for Mr. and Mrs. Chen to achieve their American Dream. They have been hard-working small business owners since 1984. Sou-Chia's hobbies included playing golf, skiing, racquet sports, and home improvement projects. While his children were growing up, he often enjoyed taking them to Green Lake to roller skate and play tennis. Mr. Chen was supportive of their academics and extracurricular activities.
Sou-Chia Chen passed away peacefully on March 3, 2014, after complications from a stroke. He is survived by his wife, three children: Nelson, Amy (Quan), and Becky, and one granddaughter, Addisyn. His memorial service will be held at the Seattle Betsuin Buddhist Temple at 1427 S Main Street in Seattle on Wednesday, March 19, 2014. He will be buried at the Lakeview Cemetery in Seattle.
---
Comments
---
Comments Closed