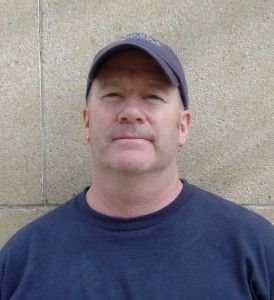 Dennis Hyrum Thompson passed away Saturday, January 25, 2014 at the age of 61 from complications following heart bypass surgery. He was born October 14, 1952 in Fresno, California to DelMar Nelson and Enid Chivers Thompson. He was the fifth of nine children. He was a resident of Seattle since 1989.
Dennis attended schools in Boise, ID, Grass Valley, CA, Centralia, WA and graduated from El Dorado High School, Placerville, CA in 1970. He went on to receive an associate degree from Ricks College (BYU Idaho) and furthered his education at Brigham Young University and University of Utah. He studied drafting, design technology, computer graphics, architecture, business and graphic design.
From 1977 to 1989, Dennis worked as a Graphics Designer for Eaton Kenway Inc. in Salt Lake City, Utah. After moving to Seattle, he was employed at Wasser Studios until 2010 where he had advanced to the position as Senior Designer. He has since worked in graphic design and production services through various agencies as well as on a pro bono basis with non-profit organizations. He was a very creative and talented designer and had received many awards for his excellent work.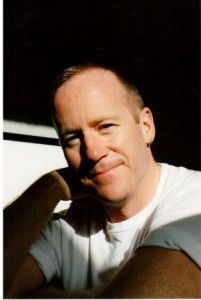 Dennis loved to watch movies, cook, and get together with his friends. He enjoyed growing a variety of plants and especially herbs, which he used in his recipes. He was a member of the Seattle Art Museum and would participate in the First Thursday Gallery walks each month. Attending the theater was another activity he enjoyed. He also took delight in travel and visited many countries in Europe, as well as Argentina, Thailand, Alaska and Mexico.
Dennis is survived by his siblings, Carolyne Blount, Enterprise, UT; Jim (Sue) Thompson, St. George, UT; Sherry (Vincent) Kay, Provo, UT; Doug (Lisa) Thompson, Pleasant Grove, UT; Kurt (Bailey) Thompson, St. George, UT; Kim Thompson and Bob (Johanna) Thompson, Salt Lake City, UT. He was preceded in death by his parents and infant sister, Kathleen.
Dennis was humble and never put himself above others or boasted of his accomplishments. He was always willing to share his talents and expertise with those of us less technologically skilled. "Grief is the price we pay for loving someone–and that price is worth it." We would not give up the love we feel for Dennis in order to avoid the grief we feel now at his death. He will be sorely missed by his family, his many good friends, and his co-workers. We will miss his personality, sense of humor and his friendly, easy going manner.
---
Comments
Ami Jensen
Posted March 6, 2014 at 4:37 pm
My condolences to family and friends of Dennis. He was a great host when his brother Kim and I visited him in Seattle. He gave us great restaurant suggestions as well as showed us around. I loved seeing his Christmas cards every year and will miss his artistry. You will be missed Dennis.
Britton Steel
Posted March 21, 2014 at 11:18 am
As one of Dennis' colleagues from Wasser, I'd like to extend my condolences to the family. Dennis always dazzled everyone with his amazing, encyclopedic knowledge of publishing software tools. People from Microsoft Press used to call him to ask how to accomplish certain tricky maneuvers in Word. Dennis is very deeply missed by his friends from Wasser.
---
Comments Closed