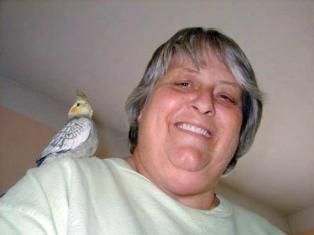 Age 65. Chris lived in Vietnam during the early war years, kindling her lifelong progressive politics. During the 1960's, Chris worked in Tacoma with Veterans against the Vietnam War and joined the IWW (Wobblies).
Moving to Seattle in 1973, Chris dedicated her life to building a loving community, supporting the rights of working people, women, gays and lesbians. She spent countless hours interviewing people to record our history. Chris relished her position as the first cook at the Wildrose Tavern.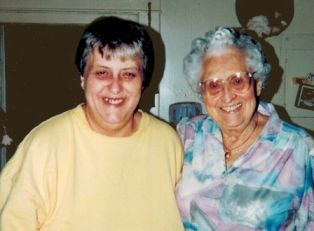 After many years as a cook, Chris became a medical librarian with special devotion to the Harborview Injury Prevention Project. Books and libraries were Chris' sustenance. Chris was our personal librarian; she recommended and talked books like no other. Until her mother Anne Beahler's recent death, Chris cared for her with extraordinary love and devotion.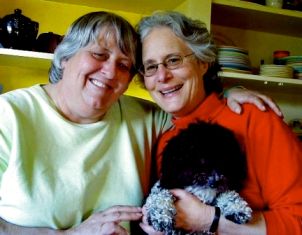 Chris accepted everyone with an open heart, no matter their flaws and rough edges. Her compassion and warmth were legendary. Her eyes and laughter were kind. Chris loved visiting with friends and sharing stories; Chris intuitively steered the conversations toward what was most important to your heart. Chris adored Matiah and was adored by Matiah, her son she co-parented with her partner Donna, and Dads Lyle and Bob.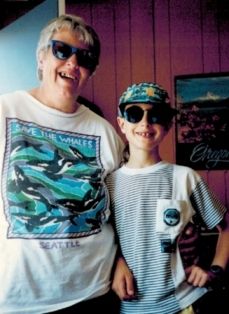 Heartfelt appreciation to dear friends Gude and Bryher, who stayed with Donna at Chris' side during her last week of life. Grateful love to Ellen S. and Kate T. for also holding Chris at her passing. Hugs to Chris' huge community of loving and supportive friends. Thanks to Dr. Trish Raymer who Chris trusted with her life. Chris died at home 1/24/14 from complications of a stroke. A memorial will be held on May 25, 2014, Chris' birthday.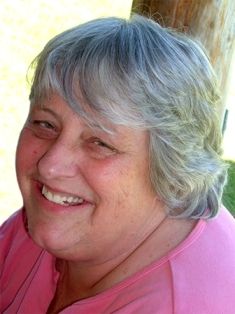 Chris volunteered at the Safe Schools Coalition in Seattle and it is a project that was dear to her heart. If you wish to make donations in her memory to the Safe Schools Coalition, please contacthttp://www.safeschoolscoalition.org/donate.html
(Safe Schools Coalition supports gay, lesbian, bisexual and transgender youth, to help schools become safe places where every family can belong, every educator can teach, and every child can learn, regardless of gender identity or sexual orientation.)
Also, Donna has established a memorial fund to help finance a memorial bench for Chris at Seward Park and to set up a memorial reading room/library of Chris' wonderful book collection at a (to-be decided) non-profit site. To make contributions toward these two projects, please contact Donna at 
.
---
Comments
Larry Venditto
Posted January 31, 2014 at 9:35 pm
What beautiful pictures, what beautfiful synopsis, Donna! What a rich, caring life. Thinking of you & Matiah … with affection, Larry V.
Mary Miller
Posted February 1, 2014 at 1:34 pm
My condolences to the Beahler family. Please in your spare time, read John 11:38-44, for it demonstrates how Jesus has the ability to bring our loved ones back to life, in the coming new world, of godly people. It also help us to appreciate that Jesus has fellow feelings for those who have lost loved ones to Adamic death. Please find some comfort from this, that you may see your loved one again.
Susanna Smith
Posted February 1, 2014 at 4:36 pm
Chris was always a dear friend and an inspiration to me. I will miss our talks, the mah jongg and cribbage playing, our meals together – her presence in my life.
Kathy Carr
Posted February 3, 2014 at 4:20 pm
I met Chris when she was in library school at UW. I interviewed her for a student job at Natural Sciences Library – I knew as soon as we started talking that she had the job! What a good friend she became – what a wonderful laugh and sense of humor! I wish I had stayed more in touch – I'll always treasure having had her as a friend.
Janet Schnall
Posted February 9, 2014 at 10:22 am
What a wonderful memorial for a life cut too short – and beautiful pictures of Chris, too. I worked with Chris at the UW Health Sciences Library, and we shared many stories of good times in Mexico and life in general. Chris was a special person who cared more for others than herself. She will be missed.
Valerie Mercer
Posted February 10, 2014 at 12:53 am
Donna, I am so sorry to hear about your sad loss – I know I did not know Chris well but when I visited you in Seattle I saw how caring she was to her Mum and how both you and her were so kind to me.
I know nothing can help but time is a great healer and you will come to appreciate your memories of her. All my love Valerie in England
---
Comments Closed