Beatrice Mae Cockram was born in 1912 in Baker, Oregon, to Eleanor Bragg and Fred Cockram. After nearly 102 years of good health and indomitable spirit, she decided to cease "raging against the dying of the light" and "slip quietly into the night" on 16 January 2014 at her home of two decades, the Hearthstone on Green Lake in Seattle. She fought to get out of a first hospital stay in sixty years, and resurrected herself to walk and talk with friends and family for her final six days.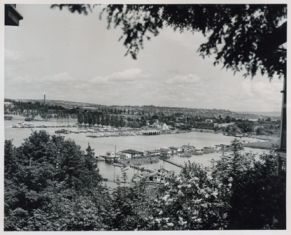 Her first century is hard to summarize succinctly: preschool money raiser for her family and Belgian war orphans during World War I, precocious student and first college (Whitman in Walla Walla, Wash.) graduate (English & drama) in her family; AT&T manager while living throughout Seattle and skiing the Pacific Northwest; Red Cross director from Scotland through Utah Beach to eastern France in WWII; marrying Frank Jordan to live on sailboats and houseboats from Anchorage to Portage Bay; surviving under a New Hampshire mountaintop radio tower and through storms in the Atlantic; giving birth to two surviving children, Jeff and Mimi; making homes from Mercer Island to the tobacco fields of Maryland, the suburbs of Oslo (Norway), the center of Addis Ababa (Ethiopia) and travelling through dozens of countries on the way back to Goffstown, N.H.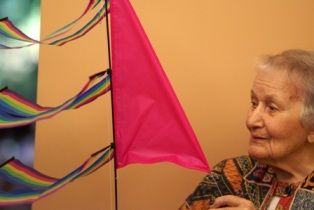 Another stage of her life began when Bea began the library at N.H. College (now a campus of UNH) in Manchester. After Frank was lost at sea with his nephew Dana, Bea obtained an MLS from the Univ. of Rhode Island and became president of the N.H. Library Association in 1976. On retirement, she flew around the world (mostly on Pan American) to hike the Andes, Annapurnas, and Alps … when not working to preserve historical sites in her new home base of Portsmouth. In the late 80s, she returned to her 1930s "Ma Bell" and mountaineering friends in the Northwest, where she fundraised for her alma mater and Hearthstone funds, while starting the Puget Sound chapter of the American Red Cross Overseas Association and travelling to other ends of the Earth.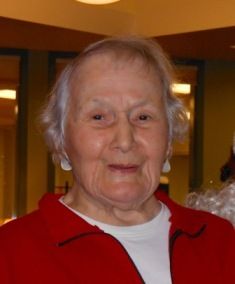 Memorials planned for Bea have recognized her sense of place and her faith of connection. For example, at the same time (2 p.m. PST [22 GMT] on 22 February at the Hearthstone) as a scheduled memorial gathering, there would be a coordinated ringing of bells (mostly given by her) in a dozen states and a half dozen other countries. During 2014, her ashes will be scattered on several rose bushes; several oceans, lakes, bays and harbors on which she lived; and mountain ranges that she loved.
Bea is survived by generations of relatives in her Devonshire diaspora (including an older cousin in Australia!) plus an extensive family by marriage and friendship. Most knew only a small part of her life, but many say they chose their walks of life, some in distant places, because of her perspective.
Final two photos by Carl Sloan and Tim Roberts.
---
Comments
Brad Carr
Posted February 20, 2014 at 3:03 pm
A life truly well-lived. Peace and Love to you from the Uncanoonuc Mountains in NH.
Ginny Knoettner
Posted March 5, 2014 at 7:51 am
What a wonderful full life your Mom has lived. I always remembered her when we were growing up Mimi and thought she was such a neat Mom. You have a lifetime of memories to remember her by. How fortunate you are. Sorry this is delayed but wanted to convey my deepest sympathy to you and your brother. Ginny (Shepard) Knoettner
---
Comments Closed