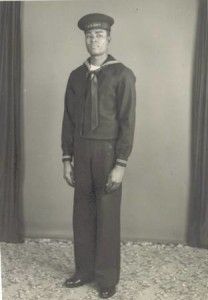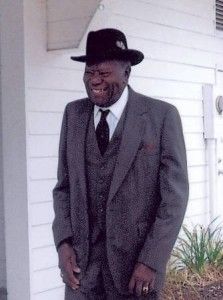 Aaron Love, 96, passed away January 19, 2014 in Federal Way, WA. Born Christmas Day, 1917 in Creston, Louisiana, he had lived in the Seattle area for over 50 years.
He married Willie Mae Caldwell in 1936 and served in the US Navy during World War II. After his time in service he worked as a truck driver for the sanitation department. He loved fishing, camping, and other outdoor activities.
Preceded in death by his wife Willie Mae, one son, Franklin Thomas Love, and one great-granddaughter Camille Arten Love.
He is survived by sons Oscar Love and Billy Love (Florence) and daughter Katie Love-Davis, 15 grandchildren, 29 great-grandchildren, and a host of great-great-grandchildren.
Service will be held at Tahoma National Cemetery February 6th at 1pm.
---
Comments
Katie M. Love-Davis
Posted January 25, 2014 at 10:11 am
Rest in Peace Dad. You had a life and saw so many changes in the world from the progress of the automobile from gas to electric, the telephone from wall to pocket, even to see a Black Man become President of the United States. What a wonderful life you had. We will miss you.
Audrea L. Love
Posted January 27, 2014 at 12:07 pm
Love you Papa. Rest well finally back in the arms are you Love (Nana – Willie Mae). You were an amazing example of a man, family man, provider, leader, strong, the list is long. You will be GREATLY missed.
Helene- Kenneth Bell
Posted February 2, 2014 at 6:09 pm
You welcome me into the family the Grandfather of my wife Helene Love Bell. I just remember you enjoying life and the many times we had with you. God has called you home to watch over us all again. We love you and you will be missed I am glad to have had the chance to know you and spend time with you Sir.
Florence Fields Love
Posted April 17, 2014 at 3:49 pm
Dad, your son and I shared many of your life time stories with you. What great times we had listening to all your adventures. Bill and I always tried to keep you in a good mood and that is what we did. I ask you to to be my father because mine was gone and you told me "I will be the best father I can be." You did, Thank You. I miss you.
---
Comments Closed