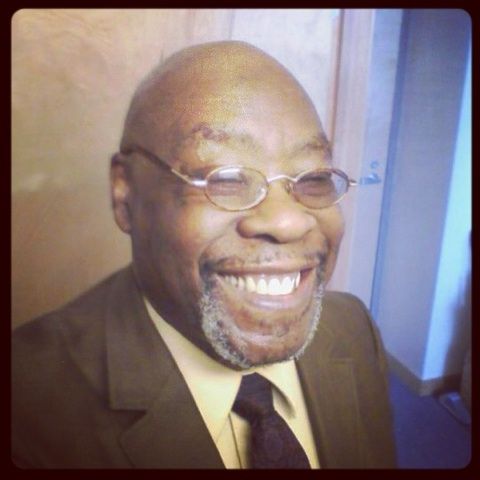 Sunrise – April 5, 1937
Sunset – February 16, 2014
February 21, 2014 11:00 A.M.
MT. ZION BAPTIST CHURCH
1634 19th Avenue
Seattle, WA 98122
Obituary
Nathaniel was born to Ethel Marie Griffin in Minden, Louisiana. They relocated to Seattle when Nathaniel was very young. Nathanial attended school in Seattle, graduating from Garfield High School in 1956. After which Nathaniel served in the army for four years and was given an honorable discharge. After being discharged from the army, Nathaniel relocated to Los Angeles, California where he achieved his Associate of Arts degree in Nursing.
In the late 1980's Nathaniel relocated back to Seattle where he later retired. For the last 30 years he has been a vibrant member of the community. During that time he would read to the children at Leschi Elementary School, Nathaniel believed in educational excellence. Nathaniel was a member of the St. Matthews Missionary Baptist Church under Pastor Tobin; where he was ordained a Deacon on April 10, 2012.
Nathaniel was a friend to all he met; no one was a stranger to him. He was an avid jazz lover, loved history especially black history, and had a passion for reading.
He leaves to mourn his passing his daughter: Janell Wilburn; his siblings, Robert Lee and Diana Dillon; his significant friend, Sandra Smith Jackson, and God-daughter Mickie Patterson; as well as a host of family and friends.
The repass will be at the Sizzler Restaurant located at
16615 Southcenter Parkway – Tukwila, WA.
Memorial Service – February 21, 2014
Musical Prelude
Prayer Rev. Aaron Williams
Mt. Zion Baptist Church

Old Testament Psalm 23
New Testament John 14:1-6
Musical Selection                                                                                        Lucia Francine Wiggins
Resolutions/Acknowledgements
Words of Expression                                                                                 Janell Wilburn – daughter
Robert Lee – brother
Tributes No more than 2 minutes
Obituary (read silently)
Musical Selection                                                                                         Mrs. Debbie Cavitt
Eulogy                                                                                                               Rev. Dr. Thomas E. Tobin Sr.
St. Matthews Missionary Baptist Church
Benediction
Tribute to: N A T H A N I E L W I L B U R N
There comes a time in our lives when we must say farewell to those we love: a time when Jesus sends for His saints from up above.
Even though your health was not the best, you still smiled and endured life's test. You were a loving friend, a devoted father and caring brother, and even in your sickness you had compassion for others.
A great down home cook, a listener of jazz, and you enjoyed reading the good book too; and with God on your side, there was nothing you couldn't do!
You were a hard working man and we could feel your smile from across the room; and your laughter took away our gloom.
Oh you were blessed, you gave to us your joy and happiness; you had loved ones who adored you and loved to be in our presence, you had such a wonderful spirit and a soul felt essence.
Of course we wanted more time with you, to share with you in our courageous fight, however just a few days ago you saw God's light.
He knew you suffered and had days and nights of pain; however God said my son Nathaniel shall not suffer again this day, for my band of angels are on their way.
So you laid your head to rest and said good night, and you closed your eyes tight, there was no pain or fear on your face, you took your last breath, you had finished your race.
We cry, we grieve and we shall reminisce when we reflect how wonderful you are, and now when we look above there will be an extra shining star.
Farewell to you and on the other side we shall meet, and we'll gather together on Holy Ground, around our Savior's feet. To God Be The Glory!
By Brenda Wright 2014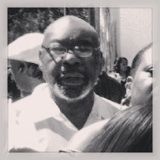 ---
Comments
---
Comments Closed