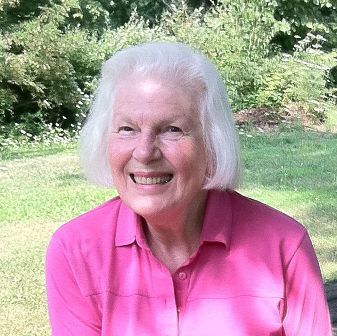 Judy was born and grew up in Buffalo, New York. She graduated from Buffalo Seminary, where she was president of her high school class. While attending Wells College in Aurora, NY, she met her future husband Hugh Doerschuk, who was at Cornell University. Judy and Hugh were married on May 8, 1945, while Hugh was in the US Navy. After the war they lived in many places, including Buffalo; Detroit (where their four children were born); Chicago; Wenatchee; Oslo, Norway; Pittsburgh; and Bainbridge Island. They moved to Seattle in 2001 and Horizon House in 2009.
Judy was a member of Junior League, PEO, Daughters of the American Revolution, and other philanthropic and interest groups. In Seattle she was an active member of University Presbyterian Church. She enjoyed skiing, golf, tennis, and biking. She was a fine musician with a beautiful singing voice. She was devoted to her husband and her family.
Judy loved people, and people loved Judy. She was charming, gregarious and truly interested in others. She was also strong-willed and tough in the face of life's challenges. She had a keen sense of humor, and firmly believed that humor is a valuable tool to deal with adversity.
She is survived by Hugh, her husband of sixty-eight years; her children David, Susan, John and Sarah; nine grandchildren, and five great-grandchildren.
---
Comments
---
Comments Closed