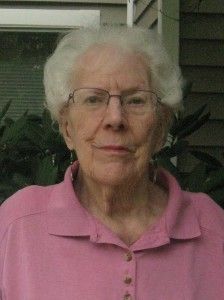 Elenora (Nora) Bryan, 95, of Kenmore, died Friday, February 14, 2014 at Spring Estates, Kenmore, WA. She was the wife of the late W. Ross Bryan.
Elenora was born on a homestead near Osage, Saskatchewan, Canada on July 25, 1918, the youngest of five children. Her father died in a farming accident when she was 4 months old and at age six she was adopted by the late Henry and Helena Becker of Fruitland, WA.
She is survived by her son William Henry Bryan and his wife Anne of Hampton, VA; son Kenneth Bryan and his wife Sharon of Seattle; three grandsons, Kevin Hagen of Kirkland, and Ben and Jesse Bryan of Seattle; and numerous nieces and nephews especially nieces Marlene Schneider of Fort Myers, FL and Pat Swartos of Shelton, WA.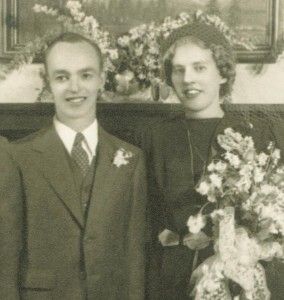 Elenora was raised on a farm near Fruitland, WA where she walked about a mile daily to meet the school bus to her one-room schoolhouse. In 1937, she graduated from Colombia High School, in Hunters, WA and later attended Washington State College in Pullman, WA. She married Ross Bryan, her high school math and science teacher, in 1939. They moved to Seattle in 1942. Ross worked for the Navy as an accountant and later worked for local accounting firms until his death in 1963. After her sons were in school, Elenora worked as a bookkeeper and legal secretary for local law firms.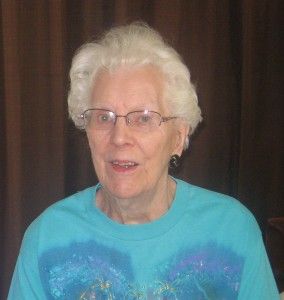 In 1948, her husband introduced her to bowling which became a very big part of her life. She was secretary of up to three leagues at the same time. She was the Secretary of the Washington State 600 Club, Secretary-Treasurer of the Seattle 600 Club, and organized the Seattle 600 Club Traveling League where she was the Secretary-Treasurer for nine years. She was a Director of the Greater Seattle Woman's Bowling Association (GSWBA) where she served over thirty years including positions as 2nd Vice President, 1st Vice President, and Treasurer, and was a five-time delegate to the Woman's International Bowling Congress (WIBC). Elenora was inducted into the Seattle Bowling Association Hall of Fame in 2012.
Elenora taught Sunday school while a member of Bethany Presbyterian Church and was later a member of Wedgwood Presbyterian Church. She joined PEO in 1956 and was a Past President of Boy Scout Troop 148 Mother's Club.
Her ashes will be interred next to Ross at Acacia Memorial Park in a private ceremony. In lieu of flowers, those wishing to make memorial contributions may consider a charity of their choice.
The family wishes to thank the staff at Spring Estates for their loving care of Elenora.
She wished that no one cry over her passing and thought this was an appropriate poem for her memorial.
Miss Me but Let Me Go
(Author Unknown)
When I come to the end of the road
and the sun has set on me,
I want no rites in a gloom filled room,
why cry for a soul set free.
Miss me a little–but not too long,
and not with your head bowed low,
Remember the love that we once shared,
miss me–but let me go.
For this is a journey that we all must take,
and each must go alone.
It's all a part of the Master's plan,
a step on the road to home.
When you are lonely and sick of heart,
go to the friends we know.
And bury your sorrows in doing good deeds,
miss me–but let me go.
---
Comments
Don and Jan Helphrey
Posted March 23, 2014 at 10:09 am
We were sorry to hear of Elenora's passing, though she certainly enjoyed a long and full life. Our condolences for the family. It seems this marks the end of a generation for the Bryan family.
With love,
Don and Jan Helphrey and family
J. and C. Laudermilk
Posted March 23, 2014 at 4:10 pm
So sorry to hear about the passing of your Mother, our prayers are with you and your family….Joan and Clyde
Colleen Christenson
Posted March 25, 2014 at 8:31 am
Nora was a special lady. I bowled against and with her for years at Lake City Bowl and at 600 club and later on the senior league at Kenmore Lanes. I'm sure she is setting up a team of her friends that have gone before her…BOWL ON NORA!!! Colleen Christenson
Carlton Casey
Posted March 30, 2014 at 2:37 pm
It is obvious that Elenora lived a good long life and was much loved by her family. She will be greatly missed by those whose lives she impacted or touched. Letting go of a loved one is not easy. But leaving a legacy of love and good will makes it easier to bear. God bless…
Carlton and Beth Casey
---
Comments Closed