Marsha Ann Wiecks Wright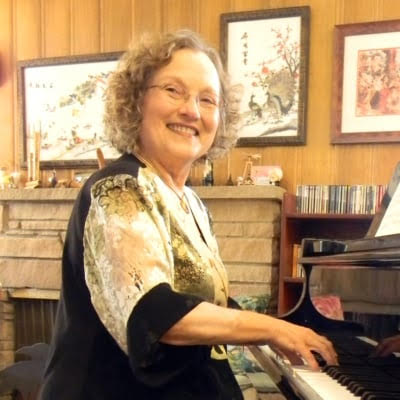 Marsha Ann Wiecks Wright died in her Seattle home on 01.15.19. She was born 09.06.1946, and grew up in Southern Minnesota where she attended Macalester College in St. Paul and Minnesota State University in Mankato. Nearly 35 years ago she relocated to Seattle where she has been a classical pianist as well as a piano teacher. As a board member of the Seattle Teachers Music Society, she help create Seattle's first "Sonatina Festival". She was a member of the American Federation of Musicians, Seattle's Ladies Musical Club, MENSA, and the Seattle Congregational Church. She is survived by her devoted friends and caretakers: Gloria and Kathy; her favorite cousins: Carolyn Hess and Debbie Walter and their families; as well as other family members and friends. As per her request, no religious services will be held, and Marsha asked that those wishing to send a remembrance be directed to donate to the National Planned Parenthood. Family, friends, and fans are invited to participate in "A Gathering of Friends" which has been scheduled for Sunday February 24th 2-4 pm. Please contact 206.323.7454.
---
Comments
Deepest sympathy to Marsha's sister, Sandra Kay Rollings and family in Minneapolis, mn.
Pam Larson
---
I remember Marsha and her sister as darling little girls. Also attended her mother's birthday party while I was still in the twin cities but i'm Not sure she was there. Wish I had known her out here, I have been on Mercer Island ten years. Her father and my husband were first cousins. Happy her suffering is over. Margaret Wiecks
---
My deepest sympathy to all of Marsha's loved ones and her beloved students. She was an accomplished, generous person and I wish that I had known her better.
    
Pamela Chang
---
I am so glad I had a chance to spend a day in October with my dear cousin Marsha when she was back visiting family in Minnesota. She was an amazing person and someone who brought so much joy to her family and friends. You are loved, Marsha, and you will be dearly missed.
    
Steve Potts
---
Marsha brought music and laughter into all her friends' lives; she was a joy to know, and will never be forgotten. I live in the hills of Southern Italy now, still think of Marsha daily, and play our favorite hymns on Youtube and pretend she is sitting next to me on the piano bench.
Love always from Judy
---
Prayers and love to her sweet sister Kay, and her many family and friends that loved her. Rest In Peace pain free Marsha.
    
Beth Gould
---
Marsha was an amazingly talented and beautiful high school classmate. She brought such enthusiasm and talent to everything she did from being a cheerleader at all of our sporting events, to senior class president, to homecoming queen candidate, to her piano accompaniment of the Amboy High School choir. She played a special role in being my accompanist for numerous vocal performances including our high school vocal/piano recital which included her superb solo performances. I have missed her since the day we graduated, but followed her wonderful career understanding that she has touched so many more. God bless you, Marsha, and may you rest in peace knowing that you made a huge difference in so many lives.
    
Arv Zenk - Class of '64 - AHS
---