Atef Amin Azzam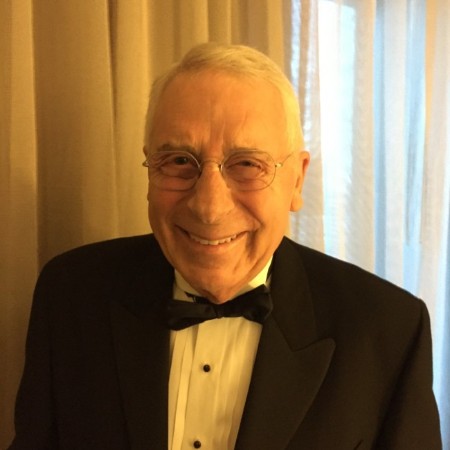 February 21, 1938 – March 30, 2018
Atef Azzam passed away peacefully on Good Friday, March 30, 2018, surrounded by family, including Susan, his dear wife of 55 years. Atef was born in Nazareth, Palestine to Amin and Labibeh Azzam, and was the youngest of six siblings, including 3 brothers – Samir, Basim and Nabil, and two sisters – Badia and Farha. He left Nazareth in 1957, making his way to Lebanon, and eventually Seattle to finish his education in 1960. It was in Seattle where he met and married his wife Susan in 1962, and the following year joined Shannon & Wilson, a Seattle-based geotechnical and environmental engineering consulting firm.
As a soil testing technician, he spent many days those early years in Anchorage where the firm was working on a landmark study of the 1984 Good Friday earthquake. He excelled in the role, eventually becoming the manager of the soils laboratory in the firm's home office in Seattle. But it was clear to all he met that Atef was destined to play a much more significant role. In 1980, he became the first full-time marketing person at Shannon and Wilson, and he may even have been the first full-time marketer among all of Seattle's engineering consultants.
With an easy smile, warm personality and an innate ability to connect with people, it was no surprise to anyone that he was an instant success. Before long, he was named Senior Vice President of Marketing, and directed a staff of assistants. He loved to laugh, and with an impeccable personal style and generosity of spirit, he drew people in. Many of his professional connections became his life-long friends. He never hesitated to mentor staff to grow in the firm, chase new opportunities, and foster client relationships. In addition to his marketing duties, Atef was a long-time member of the Board of Directors of the firm and he took great pride in his business "family" and in the firm's success.  
He was preceded in death by his parents, his brothers Samir and Basim, and his sister, Farha. In addition to his beloved wife, Susan, he is survived by his brother, Nabil, his sister Badia , and a number of nieces and nephews, all of whom will miss him dearly.
You could always tell when Atef entered a room. He brought a lightness of spirit, a sharp sense of humor, and a genuine warmth that could put anyone at ease.  His charm and wit could effortlessly relieve even the tensest moment, often with his trademark, humorous comment, "I had spaghetti three times last week."
Atef was a gentle soul, an outstanding member of society, and was loved and admired by all who knew him. His kindness and generosity will live on through the lives of all he touched.
A Celebration of Life is planned for July. In lieu of flowers, donations may be made to Seattle Union Gospel Mission or to the UW Foundation in support of The Roger E Moe Fellowship, Box 358045, Seattle, WA 98109.
---
Comments
The engineering world, indeed the entire world, has lost a gentle, happy soul. Everyone in the Seattle engineering community knew Atef. He had probably taken them all to lunch or dinner (or sometimes breakfast) at some time. Atef always knew which projects were coming up and who needed a partner to make their project a success. I first met Atef more than 35 years ago. He was always a trusted friend and esteemed colleague. I will miss him dearly.
    
Bob Stromberg, PE
---
He was our neighbor and our friend! We treasure the friendship we have shared with Atef and Susan!
    
Roy and Donna
---
Atef was the consummate marketing professional. I remember sitting in his office and seeing the seemingly thousands of index cards with contact names, a testament to the number of people he knew and kept in contact with.
He was also a long time member of the Washington Athletic Club where he and I would play racquetball. He was a good player and always encouraged me to improve my game. Unfortunately, bad knees did not allow him to continue playing.
My sincere condolences to Susan and the rest of the family.
David Nordfors, Architect.
---
I first met Atef shortly after I started at the UW in 1988. Although we never worked directly together, I met him at many professional meetings and events. He was always very kind and friendly, full of good humor with clever comments and observations. Maybe we got along so well because we both started our careers as lab guys? He will be greatly missed by all his technical and professional friends.
Bob Holtz, Prof. Emeritus, UW.
---
My friend and I first met Atef in 1988 when we traveled to Seattle from Washington, DC. In true fashion of Atef's character, he met us at the airport and helped get us acquainted with the city. We instantly became friends. Atef was always a true gentleman, kind, selfless and funny as can be. Even though our paths didn't cross very often, as I live on the East Coast and he had a very busy life, he always found time to stay in touch and call on my birthday. I will never forget my dear friend. My sincerest condolences to the family.
Sara Bogle
---
Atef was the consummate marketing professional and Amy Petri and I knew that without fail every August Atef would take us out to lunch for our mutual birthdays (we were in his Rolodex)! We looked forward to his animated conversations on every topic and his big heart, For years I would remember his mother on October 14 with a gift to UGM, according to him the woman who had him deliver lunch to needy neighbors before he could eat his own lunch. Please accept my heartfelt prayers and sympathy and let us know when in July the Celebration of Life will be for this remarkable man.
Katherine Hitchcock Hazslip
---